Our Defence
Posted from the Android app

Topic Originator: PARrot
Date: Sun 4 Sep 09:50

Could win us this league.
The strange mix of results show how even the contest is. They are all going to take points from each other but losing 1 goal in 6 games gives me confidence that we won`t drop as many points as the others.
I think we will win it. I dont see anyone in the division who look like they are going to be consistant enough to do better than us.


Re: Our Defence
Topic Originator: desparado
Date: Sun 4 Sep 09:54

Well I hope you are right but early days.

Teams with bigger squads will come good during the winter…..

Let's see where we are come Xmas before we start making bold predictions.


Re: Our Defence
Topic Originator: evo!
Date: Sun 4 Sep 10:06

Confident but cautious. It doesn`t bode well for Falkirk or Airdrie who have both suffered heavy defeats this season.

I was concerned after the Alloa cup game we might lack a bit of "bouncebackability" but vs Airdrie last week despite not winning, we bossed the game after letting in the equaliser.

Mentality certainly right, the basics are in place, and the defence certainly backs that up.

But again on the otherside, were playing once a week at the moment, easily handled, once a few midweek games come along in Autumn and winter we could suffer with fatigue/injuries etc cause of the small squad.

Best way to sum up.

We have all the ingrediants in place for a good cake, but we lack the best topping at the moment. Airdrie and Falkirk you could argue have the topping, but do they have the cake mix right? Without the mix, there be no cake..but you can have a cake with no topping.

BEAST!
Re: Our Defence
Posted from the iOS app

Topic Originator: PARadise
Date: Sun 4 Sep 10:24

Agree, I think probably the main part of our game that has improved this season which ties in with being defensively sound, is we are no push overs anymore. With Bene and Hamilton through the spine we are so much smarter in shutting teams down and being street smart, long may it continue
Re: Our Defence
Posted from the Android app

Topic Originator: GG Riva
Date: Sun 4 Sep 11:02

Not getting carried away. The team has done exceptionally well defensively, but that`s partly because the manager has been able to put a settled formation out every week..

Mehmet, Comrie, Benedictus, Breen, Edwards.....

As long as he can keep doing that, I think we`ll win more than we lose, but if any of these first choice players are injured or suspended, we could find ourselves struggling....,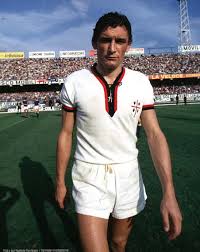 Not your average Sunday League player.
Re: Our Defence
Topic Originator: wee eck
Date: Sun 4 Sep 11:23

Maybe that`s why he blooded Fisher yesterday by giving him the last 10 minutes.


Re: Our Defence
Posted from the iOS app

Topic Originator: cfad
Date: Sun 4 Sep 13:18

Bene and Breen have been solid so far this season, and Mehmet has improved well - long may it continue
Re: Our Defence
Topic Originator: 68guns
Date: Sun 4 Sep 16:52

Breen is still learning his trade and had a couple of howlers yesterday when 2-0 up. He was slow to notice the danger for the penalty and he could easily have been off the park a few minutes before that when he pulled the collar of the forward when last man. He`ll learn from Bene though and he looks solid without diving in to any tackles. Comrie looks better with MacDonald in front of him and Edwards is a Rolls Royce. Add a confident Mehmet to that and the belief that they won`t lose a goal makes you as confident of a clean sheet as I have been in 3 seasons.


---