"Modern"fan rant
EastEndTales
Date: Tue 6 Dec 08:55

As Croatia won the shoot out last night, the camera went to show the team rightly celebrating. Interesting background it showed a large group of Japanese fans filming them.

Why? Why would you do this?

1. Put your phone away and take in the experience. Idiots that film entire concerts can also get in the bin.

2. You`ve just lost. Why are you filming the opposition team celebrating? Why?!

3. They`re definitely not alone. By all means I think it`s normal to either take a picture or record a little of your experience but THAT? Weird.

[/oldmanrant]

Ep. 6 of East End Tales is out now with AUSTIN McCANN! Reminisce with us about the big Fife derby in 2011, otherwise known as BMMMH day!

https://www.buzzsprout.com/1972630/12099928
Re: "Modern"fan rant
parsfan
Date: Tue 6 Dec 09:43

At least they didn`t spend the whole time watching the big screen so they could wave at themselves.

~~~~~~~~~~~~~~~~~~~~~~~~
The universe is ruled by chance and indifference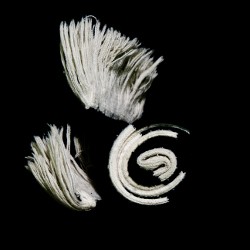 Re: "Modern"fan rant
Topic Originator: Bandy
Date: Tue 6 Dec 11:18

Japanese tourists have, since before the advent of social media, been known for photographing and filming EVERYTHING, so a bit unfair to single them out here. I remember when I worked at a Fruit Farm they filmed me picking strawberries, weighing strawberries and sitting in a wheelbarrow monitoring the Pick your own area. Nothing exactly thrilling viewing, but they filmed it anyway. It`s long been the way for any Japanese tourist I`ve come across.

As to why they do it - I don`t know, but maybe they gain more from the experience if they can rewatch it several times. Personally, I think they deserve credit for filming the winning celebrations, probably helps them reflect of the fact that their sadness is balanced by the happiness experienced by others. I`m no psychologist but I think that could be a good coping strategy after a loss.

Perhaps it`s weird for you, but it`s not weird for them. They`re not harming anyone else by doing it, so I`m not going to waste any energy criticising them.


Re: "Modern"fan rant
Topic Originator: OzPar
Date: Tue 6 Dec 11:28

The Japanese were filling in time until the Croatians left the stadium, so that they could start cleaning rubbish from the stands. It is what they do.

Odd behaviour perhaps, from our perspective, but a very civilised thing to do... and a sure way to make friends.


Re: "Modern"fan rant
Topic Originator: Ormiston_Par
Date: Tue 6 Dec 12:16

Question for you EastEndTales - why does it bother you? Genuinely struggling to get my head around why anyone would be annoyed by something like this.

Quite apart from that - different people from different cultures will inevitably behave and react to things in completely different ways. As miserable West Fifers, you and I tend not to pull out our phones and film the opposition celebrating after winning a shootout, whereas Japanese people are (quite literally) a different breed of human being.

Different strokes for different folks. Don`t lose any sleep over it.

The artist formerly known as KGB / Slim Hoolie
Re: "Modern"fan rant
EastEndTales
Date: Tue 6 Dec 13:25

Why? Because when I don`t understand something I get annoyed and all this filming malarkey gets right on my tits. As someone else mentioned all those tw@ts waiting desperately for the camera to show them also incur my inner rage.

In short, because I`m crabbit and it`s weird to me. I`d never think about filming Celtic lifting the Scottish Cup against us or an opposition player scoring a penalty or something.

Just because people do it doesn`t mean it isn`t weird.
I don`t lose any sleep over it though, far from it. Posting about it and getting a discussion is exactly what it merits.

Ep. 6 of East End Tales is out now with AUSTIN McCANN! Reminisce with us about the big Fife derby in 2011, otherwise known as BMMMH day!

https://www.buzzsprout.com/1972630/12099928
Re: "Modern"fan rant
red-star-par
Date: Tue 6 Dec 13:39

I don`t mind a bit of filming and photography at events. Normally when I go to a gig I take the phone out early doors and take a handful of shots, or a picture of me if I meet the artist at the end. Probably more just to slap on social media to say "I am here".
You do get some folk that have the phone out the whole time though, pretty much watch a gig through their phone. That can get a bit irritating when you are viewing the stage through a sea of phones held aloft. I would imagine the majority of the pictures and videos are never looked at again. I`ve also see a few times, the Pars scoring and some peoples first reaction is to start filming the celebrations. I find that weird, to not live in the moment.

At the World Cup though, what really does rip my knitting, is seeing folk sitting all biscuit ersed with their side losing, but as soon as they see the camera is on them and they are on the big screen then it`s all smiles.
Those cameras would be getting a Maradona-style double one-fingered salute from me
Re: "Modern"fan rant
Posted from the iOS app

Topic Originator: Parsfangaz
Date: Tue 6 Dec 14:57


Quote:

EastEndTales, Tue 6 Dec 08:55

As Croatia won the shoot out last night, the camera went to show the team rightly celebrating. Interesting background it showed a large group of Japanese fans filming them.

Why? Why would you do this?

1. Put your phone away and take in the experience. Idiots that film entire concerts can also get in the bin.

2. You`ve just lost. Why are you filming the opposition team celebrating? Why?!

3. They`re definitely not alone. By all means I think it`s normal to either take a picture or record a little of your experience but THAT? Weird.

[/oldmanrant]


think even posting this is weirder
Re: "Modern"fan rant
Topic Originator: Ormiston_Par
Date: Tue 6 Dec 15:46

Why? Because when I don`t understand something I get annoyed

Well, that would seem to be a "you" problem..... You could always make an effort to try and understand it? Then it might not annoy you.


Just because people do it doesn`t mean it isn`t weird.

What constitutes "weird" by your other-worldly standards?


I don`t lose any sleep over it though, far from it. Posting about it and getting a discussion is exactly what it merits.

No, you`re wrong. There`s nothing to discuss - people from different cultures behave in different ways. I`m really struggling to see what`s so difficult to understand.

It strikes me that you hold a great deal of hostility towards anything that differs from what you`re used to, or would consider "the norm". That is very, very telling.

The artist formerly known as KGB / Slim Hoolie
---