McDonald, O`Hara and Todorov
Posted from the Android app

Topic Originator: GG Riva
Date: Sun 24 Sep 13:28

Not being mischievous, but a number of fans on here, myself included, were sad to see them leave the Pars.

How many still feel the same way now? By freeing up three salaries, McPake has been able to bring in some quality signings - no disrespect to the three who left intended.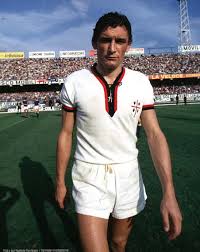 Not your average Sunday League player.
Re: McDonald, O`Hara and Todorov
Topic Originator: Gaz3822
Date: Sun 24 Sep 13:44

Who ?? 😁

Good point GG, I kinda look to see if O`Hara is getting on the scoresheet and looks like he`s struggling away, subbed yesterday and Todorov came on late. Mcdonald getting his game I think.


Re: McDonald, O`Hara and Todorov
Posted from the Android app

Topic Originator: wee eck
Date: Sun 24 Sep 13:50

It`s inevitable that players will move on and sometimes it`s to their advantage. McDonald and O`Hara are regular starters at Hamilton so the moves seem to have worked out for them. Todorov isn`t getting any more game time at Airdrie than he was with us.

Jakubiak looks a more versatile striker than Todorov so I think that will prove to be a good move for us. The other two leaving has allowed the manager to introduce more dynamic, exciting players who add to our attacking options.
---