Absolutely NO WAY !!
Author: Brian Duncan Date: Monday, 24th May 2004

Rumours from the BBC indicate the Aberdeen want permission to talk to Jimmy Calderwood and Jimmy Nicholl.

It didn`t take long for the first managerial casualty, Steve Paterson has agreed to leave Aberdeen. Now the rumour is they want permission to approach the best management partnership in Scotland (Jimmy Calderwood and Jimmy Nicholl) for the vacant position.

DAFC should refuse permission and ensure that the two Jimmy`s stay at Dunfermline.

Calderwood who is out of the country at the moment says that he has heard nothing from the club and that other people know more than him. Calderwood has another year of his contract to go and John Yorkston had intended to extend the deal over the summer.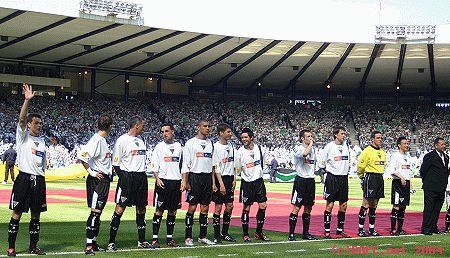 Dk Young, Crawford, Brewster, Dempsey, Byrne, Labonte, Mason, Da Young, Skerla, Stillie and Nicholson.
How can you, the fans help ?? We must increase the number of season ticket holders, and I would say we need double last years numbers to have a chance of keeping the best manager that Dunfermline has had since the 60`s.

If you are thinking about becoming a season ticket holder, then why not try it for at least 1 year. You will be guaranteed European football.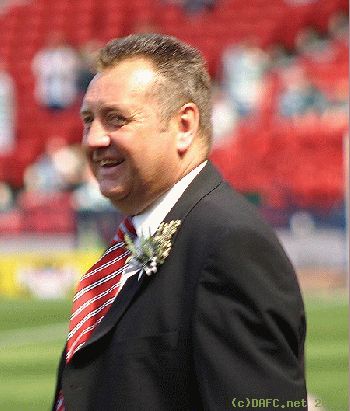 Jimmy Calderwood.
Dunfermline chairman John Yorkston confirmed the approach and said he would battle to keep Calderwood.

"We haven`t given Aberdeen permission to speak to the manager" he said.

"We will fight any approach or attempt to take him away".

The Fans must fight for the current management team and players to stay at East End Park. However, that costs money and so we all must come together and find a way to keep them here.

Last season was difficult financially and we must all work together to ensure another good season. Rome wasn`t built in a day and its taken JC and JN over 4 years to build up a good team and it would make no sense to discard all that work now. Lets have you`re ideas about how to keep them here! I sincerely hope that Dunfermline can convince him to stay.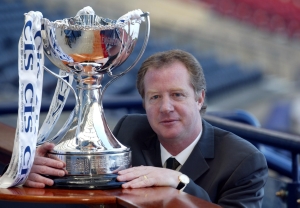 Jimmy Nicholl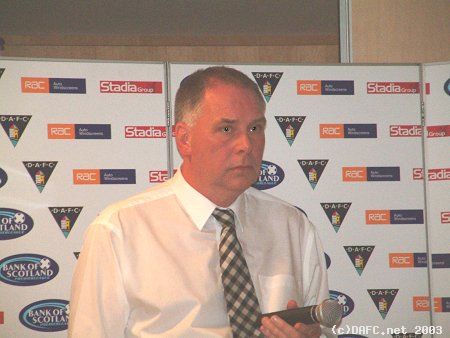 John Yorkston
Related Stories


views: 4,168