Bairns should be seen and not heard
Date: Wednesday, 26th Dec 2018

Dunfermline Athletic begin the third quarter of the 2018-19 term with a visit to arch rivals Falkirk in the Kincardine Derby. The Bairns will be hoping for a premature New Year celebration while the Pars will be aiming to stop any chance of them drowning their sorrows, heading into 2019.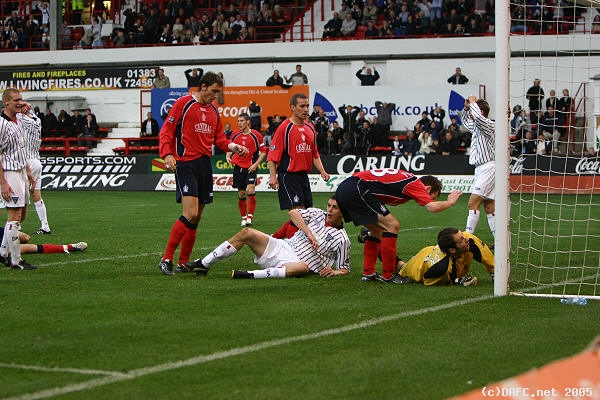 Both sides come into this match with indifferent form - neither side will be pleased nor satisfied by their opening half of the campaign and will be hoping to kick start their season on Match-Day 19.

Ray McKinnon took over the hot seat early on in the term from Paul Hartley, as the 48-year-old left divisional rivals Greenock Morton to try save Falkirk from relegation to SPFL Ladbrokes League One for next term.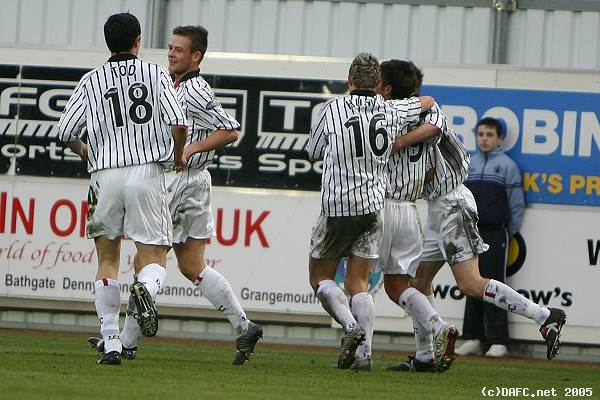 The Grangemouth club sit rock bottom of Scotland`s second-tier, one point off Partick Thistle; three off Alloa and 7 from Allan Johnston`s men. Their form has picked up slightly in recent times wiry only two defeats in their last five matches, however, they have only won one of these encounters.

A clash away to Inverness, alongside a battling performance and a 3-2 victory, cannot be sniffed at and this proves how hard a task the Pars face this weekend. The suspension of Paul Paton could prove pivotal as the experiences midfielder sits out this match following a stamp and headbutt against Dundee United last Saturday. Experienced heads such as Aaron Muirhead, Prince Bauben and Joe McKee will need to step up to the mark in the absence of the Northern Irish man.
The Pars have won at the Falkirk Stadium on their last two visits, with a 1-1 draw on the previous occasion too. A good omen you may think.... So is the fact that the away side has come out on top in this fixture this season so far and the Fifers will be hoping to keep that going come the weekend.

But, in the previous 111 clashes between these two old foes, it is the club from across the Kincardine Bridge who`ve been the team to come out on top. With 50 wins to their name in all competitions (44 in league ties) then it is fair to say that Dunfermline will be searching for a better outcome on Saturday afternoon.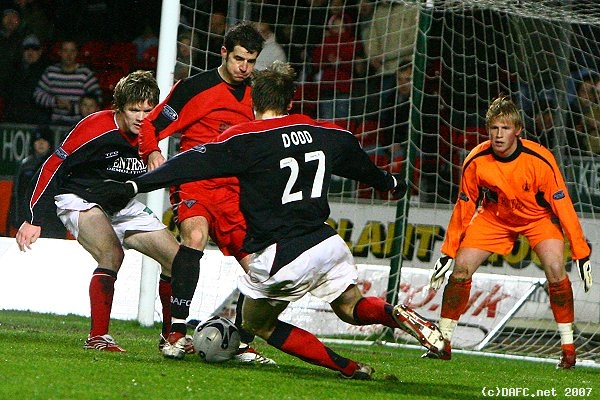 The players are hoping to end 2018 as positively as they began it: a 0-0 draw, with an inspired performance by Lee Robinson, helped the Pars reach the playoffs last season, a similar late run will be required this term if the club are to challenge for promotion to the Premiership.

Speaking exclusively to dafc.net, James Craigen said;

"To be honest, I didn`t know much about the rivalry before I joiner Falkirk. I obviously knew it was a derby match and the pressures they bring, but, there`s definitely a lot of scrutiny on both sides in the build up, the week before, and that`s something which comes across clearly once you are with either club. You realise after only one match how fierce a rivalry it is; how passionate each set of supporters are and what it means to win one of these games: it is the type of games players love and thrive in.

Nobody ever wants to lose, especially a match like this one coming up. The fans of both teams are always well up for it and that creates a great atmosphere. There`s been situations recently where fans have stepped over the mark and that`s the side we don`t want to see occur and what we need to stamp out of football."

The match is massive for everyone associated with DAFC and Craigen emphasises the desire within the East End Park changing room to make sure the Bairns are sewn but not heard in the upcoming fixture.

"We defeated them at their ground the last time we played there and we put in a good performance, despite the disappointing result, the last time we faced off, so, we are confident we can go there and pick up 3 vital points. We want to close that gap on the sides above us and this is as good an opportunity as any to do so. We feel we have the qualities and the attributes to finish in one of the playoff places and Saturday gives us a fhemce to close the gap on the teams above us.

The fans have been amazing again this season and always travel in strong numbers. When you hear them singing and chanting and filling out their section of the stadium, it is always a big motivating factor and I`m sure it`ll be no different this weekend. We`ve had a rollercoaster 2018; we went on a great run and made the playoffs and were unfortunate to lose out to Dundee United before coming into this term with optimism. It has been frustrating so far but there`s still 18 matches to go and plenty points to play for, so, we will keep fighting and hopefully make 2019 another great year for Dunfermline Athletic. Can I also just wish all Pars fans a Happy New Year and thank you as always for your support. Come On You Pars!"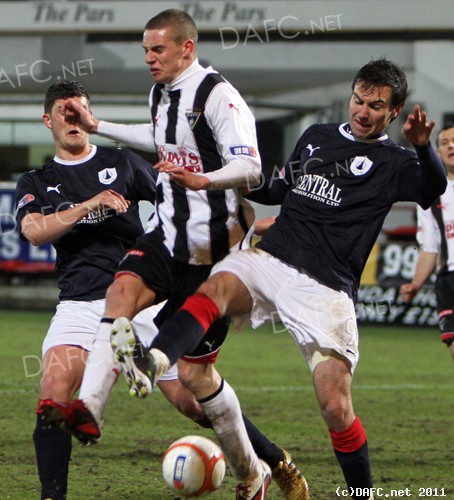 While the Pars will see Falkirk on Saturday, they`ll be hoping the Bairns aren`t heard and the singing is come from the away end...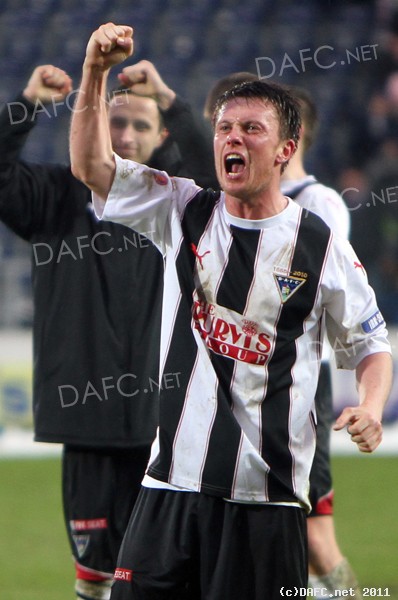 Related Stories


views: 3,809