Centenary Club double hospitality prizes next season!
Author: Jason Barber Date: Friday, 8th Jul 2005

A deal has been struck which will see Centenary Club prize winners now attend EVERY home game this season at East End Park, from a private glass box at the side of the pitch!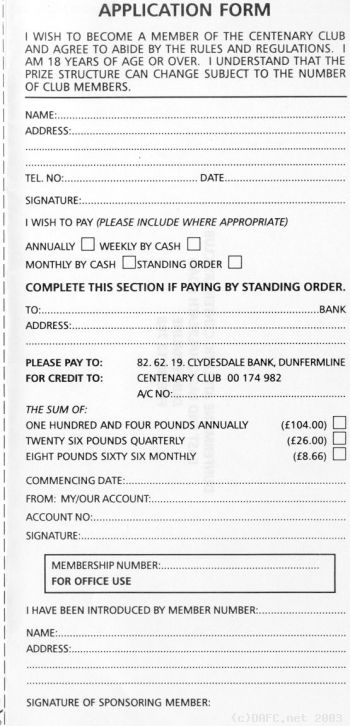 Whilst subscriptions remain the same as they have done since its launch in 1985, Centenary Club members now have even more chances of winning prizes on a weekly basis. As well as the £250 a week cash prize and helping support the club in terms of cash donations made, hospitality can now be offered in the Centenary Club sponsored glass box for every single league and cup game that takes place this season at East End Park.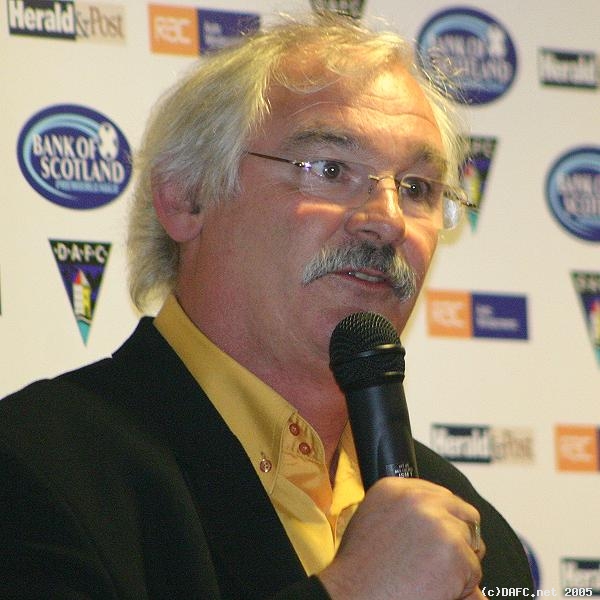 Leish will be the host on 9th October
A donation of £5,000 was handed over to DAFC chairman, John Yorkston, at the club`s open day on the 3rd July and he again thanked the continued support from groups such as the Centenary Club.

Now in its 20th year, numerous events have been scheduled to celebrate the anniversary and the biggest one is yet to come. Details are being sent out to members in the summer newsletter and non members are also being encouraged to come along in great numbers on the 9th of October.
Sunday the 9th of October is the date, and Lauder College BLCC is the venue for an afternoon Sportsman`s Brunch. Promising to be an event with a difference, Jim Leishman will be the host on the day.

Guest speakers will be in attendance to keep people entertained, whilst numerous ex Pars players and officials have also been invited along to take part on the day.
A prize raffle will take place, as well as a sporting auction of numerous unique items of memorabilia which will hopefully raise large sums of money for DAFC on the day.

There will be a free glass of bubbly, or a cold bottle of beer, on your arrival and this will be followed by a full menu of both continental and traditional style brunch food.

Ranging from fresh pastries and yoghurts, to a selection of meat, there is guaranteed to be something for every taste on the menu!
Tickets are priced at a very reasonable £25 per person for this event, the Sunday brunch timing meaning tickets can be offered at a much better price than had it been taking place on a Saturday night.

There is no Pars game scheduled for that weekend as it is an International game the day before.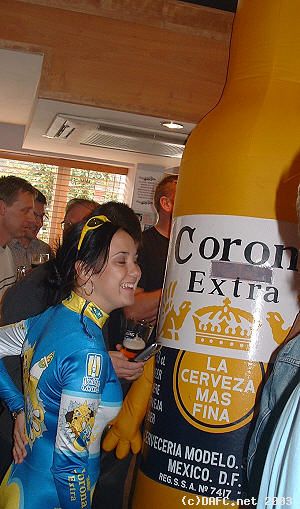 Free beer on arrival, though not this large




Letters are being sent out just to supporter`s organisations and ex players to try and encourage as many people along to the huge venue as possible.

There will be a look back over the past 20 years of the football club on the day, and a lot of well known faces making a return.

If you would be interested in booking tickets for this event, either return the slip on your Centenary Club newsletter which is being sent out, or simply email Jason @dafc.net to reserve your table.

The more people who come along on the day, the bigger the donation that can be made to the football club.

Come on Ye Pars!



views: 3,934