Centenary Club enters its 25th year
Author: Jason Barber Date: Saturday, 16th Jan 2010

After being formed in the summer of 1985, the Dunfermline Athletic Centenary Club is marking its silver anniversary.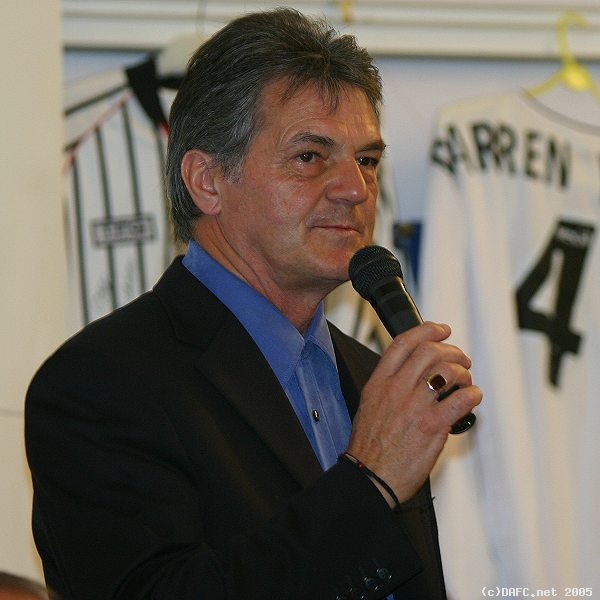 Centenary Club is now enjoying it`s 25th season supporting The Pars and nearly £1,000,000 has been given to the club in terms of both donations and hospitality purchased.

Supporter`s have also shared over £750,000 in prize money through weekly/monthly/quarterly and special one off prize draws.

To mark the 25th anniversary, a number of events will be taking place throughout 2010.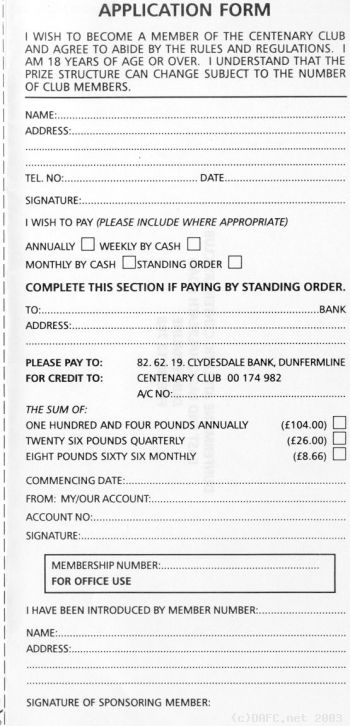 Online form for new members of Centenary Club




In addition to the usual quiz nights and meet the management events, there is a "Meet the former players" night on 25th February in the Kingdom Suite. With the help of the Former Player`s Association, a number of players from the club`s past will be coming along for informal discussion on yesteryear as well more recent times in the club`s history.

Hospitality continues with four members winning two tickets for all inclusive hospitality in the glass box for each home match in all competitions. Mrs Hugh Whyte has also been asked along as the Centenary Club`s guest for an upcoming match of her choice, where she will be presented with a memento marking Hugh`s contribution to the Centenary Club over 25 years as a member.

The club`s Hall of Fame is nearing completion, with photographs of all inductees soon about to appear in the main stand at EEP. A tv display will also be installed in the foyer outside the club shop & ticket office showing the inductee`s contribution to Dunfermline Athletic during their time at the club.

A one off event is the 25th anniversary brunch event which will be held in the Carnegie College BLCC function suite on Sunday 22nd August from noon. Tables of ten are available, or a former player from the past 25 years can join nine of you at your table. Tickets are £25 each which will include drink on arrival, cooked brunch, prize for each table and guest speakers Bert Allan and Bert Paton.

Latest prize winners are published in the matchday programme, as well as the Centenary Club website which is linked here

Thanks again to all members who have continued to support The Centenary Club in its efforts to donate funds to Dunfermline Athletic. If anyone would be interested in joining the club in its 25th year, details are on the website or on the front page of dafc.net. Existing members can claim £10 for each additional member they recruit.



views: 15,779