Cup finances short
Author: Brian Duncan Date: Monday, 26th Feb 2007

After getting knocked out of the Scottish Cup in a shock win by Dunfermline, Hearts are now refusing to pay for ticket money received for the game.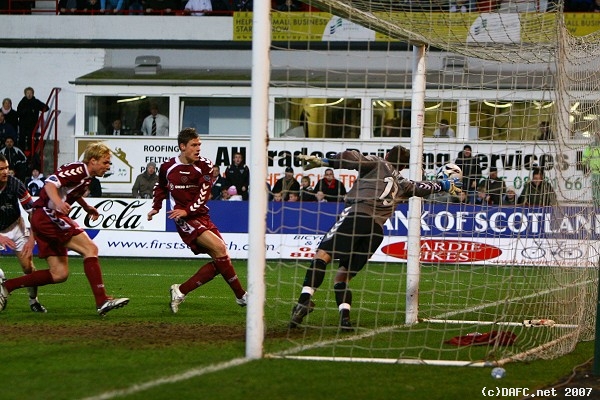 With Hearts bringing a record number of fans to East End Park for the 4th round of the Scottish Cup they were due to pay Dunfermline their share of the income, rumoured to be around £30,000 - £50,000.

Normally ticket money would be handed over within 7 days, but in this case its now over 21 days. John Yorkston said that they were not ruling out legal action and would consider their next move at their board meeting next Monday.

Serious money for Dunfermline when you consider the financial status in recent years. Regardless of whether Dunfermline has now financial stability the income is still much needed. After all it was earned by Dunfermline through a cup game and not through any transfer dealing or otherwise. Its money that should have been paid very quickly. Perhaps the Hearts AGM to be held on Tuesday morning will shed some further light.

Why should Romanov have difficulty in paying ? The BBC web site has John Yorkston quoted as saying "We have been told that they are waiting for money to come from Lithuania". It comes as a great surprise to me that tickets sales worth £50,000 have occurred in Lithuania !

If its not the case and the money has been taken out of the country in the first place, as surely this was money taken in ticket sales in Edinburgh on behalf of DAFC, then the SPL/SFA has to ask questions why.
Dunfermline Athletic should be pressing Heart of Midlothian Football Club for this money, PLUS INTEREST, with the utmost urgency.
Related Stories


views: 6,053