DAFC and Back Onside Partnership
Date: Wednesday, 17th Feb 2021

DAFC are pleased to announce its partnership with mental health charity Back Onside. The club recognises the great work that the charity does, especially in a football environment.

Eddie Martin commented "One of my objectives when I was appointed DAFC's Mental Health Ambassador was to try and make our club an even more mentally healthy workplace.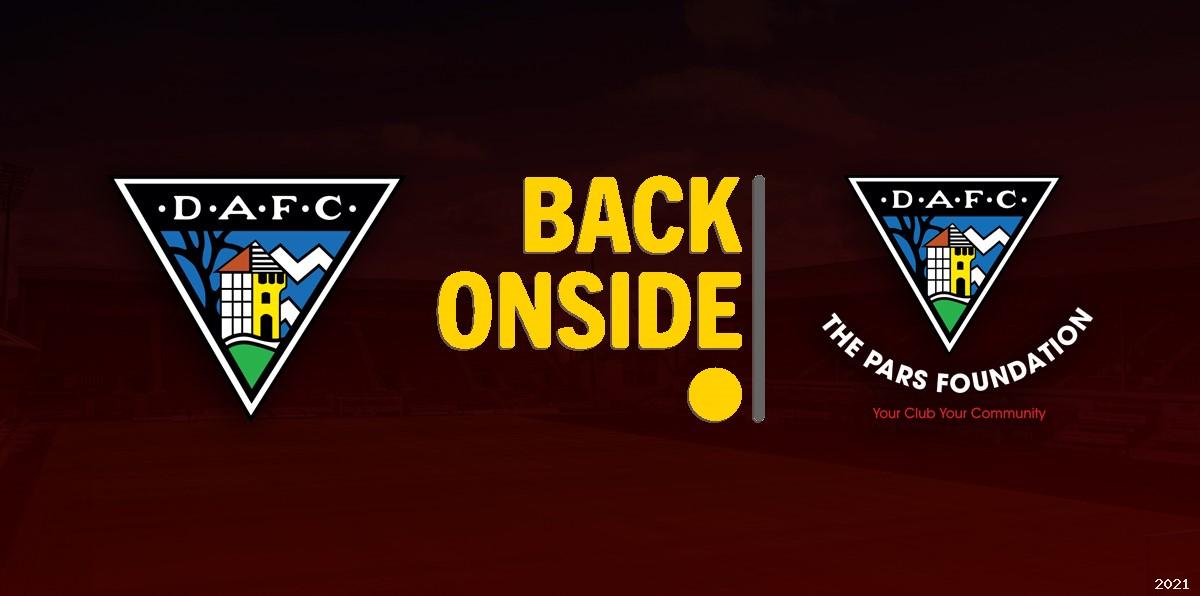 Working in this partnership allows this to happen, with the expertise that is available from Back Onside. We want the football club to be a place where mental health can be discussed openly, in the same way physical health is. Education will be key, and this will give all staff the opportunity to access it".

To further strengthen ties within our local community DAFC are delighted that the partnership will also work with The Pars Foundation. This will enable the excellent work to continue and develop in West Fife and beyond.

Libby Emmerson Founder of Back Onside said " Football is a team game and our experience and support along with Dunfermline Athletic's recognition to work with all allows a collective game plan to ensure the Mental Health of all 1st team players, academy players , staff, coaches, and volunteers is prioritised across the sport. It's important that help is there if it's required in a safe and confidential environment "

" We will also have a collaborative approach with the Pars Foundation, and the network of clubs in the local community. The partnership will look to focus and promote Mental Health and Well-being through workshop initiatives, education and physical activities further strengthening the excellent community status the Pars Foundation has built up"


Kelly Armstrong, General Manager of The Pars Foundation added, "When Eddie mentioned the partnership between Back Onside and the club we were really keen to see how we could also get involved with The Pars Foundation. We reach thousands of children through our work in the community and the current climate has shown how mental health is important to every age group within our community and we`re looking forward to working with Libby and the Back Onside team in delivering positive Mental Health and Well-being classes to the local area. "



views: 2,293