Dunfermline Athletic 0 - 0 St Johnstone
Author: Stephen Taylor Date: Sunday, 2nd Sep 2007

The Pars produce their best performance of the season thus far but fail to find the net and let a poor St Johnstone side escape with a point that they did not deserve.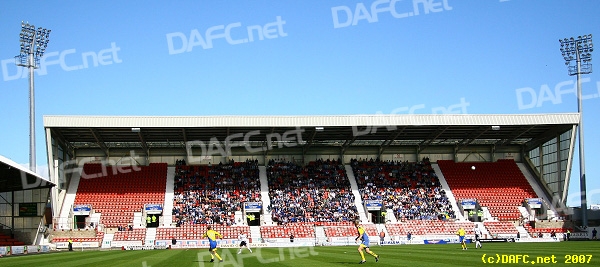 With injuries and suspensions restricting Stephen Kenny`s team selection he will look back on this game with many positives and perhaps one or two selection headaches when other players are available. Paul Gallacher was in goals with a back four of Woods, Wilson, Bamba and Thomson. The midfield had Young and Glass in the middle with Harper and Morrison on the wings. Stevie Crawford partners Jim Hamilton in attack.

There was a minutes silence to remember a great Dunfermline skipper and manager Willie Cunningham who died a few days ago. How the Pars could do with a player and leader on the park as Willie once was.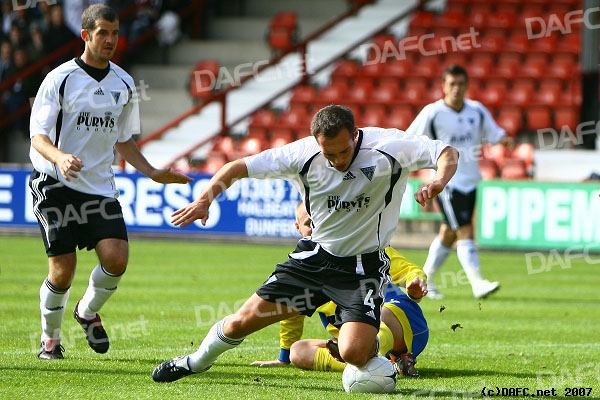 Darren Young penalty claim (3 of 3).
The Pars set about St Johnstone early on and Harper looked very assured after an attack broke down in 3 minutes he latched onto a ball and put a cross over that beat everyone. Next Harper was back on his normal righthand side and was fouled with Glass whipping over the free kick.

In 9 minutes a good move involving Crawford and Morrison saw the winger cut into the 18 yard area and his shot beat the keeper, Alan Main, but a defender was on the line to clear.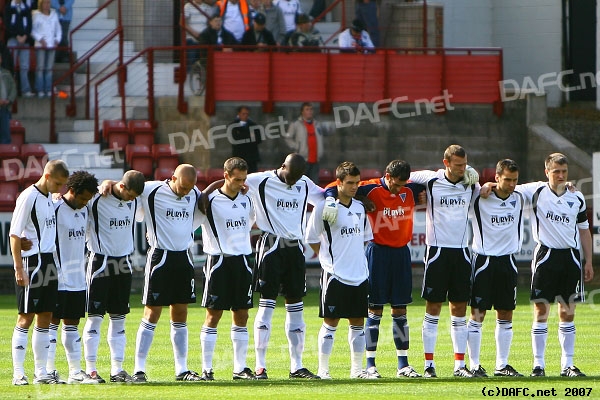 Minutes silence observed for the late William Cunningham.
St Johnstone broke after another Pars attack was stopped but Quinn shoots wide. Scott Wilson has to head over his own bar after Thomson had lost his man allowing ball to be put back into the 6 yard area.

Back up the other end Harper was giving the left back a hard time and another cross beat everyone. There had already been some excellent wing play by the Pars then Bamba decides to have a go with a great run up the left wing before releasing the ball. Nipper then had a go and cutting in from the left the also put over a good cross but there were no takers.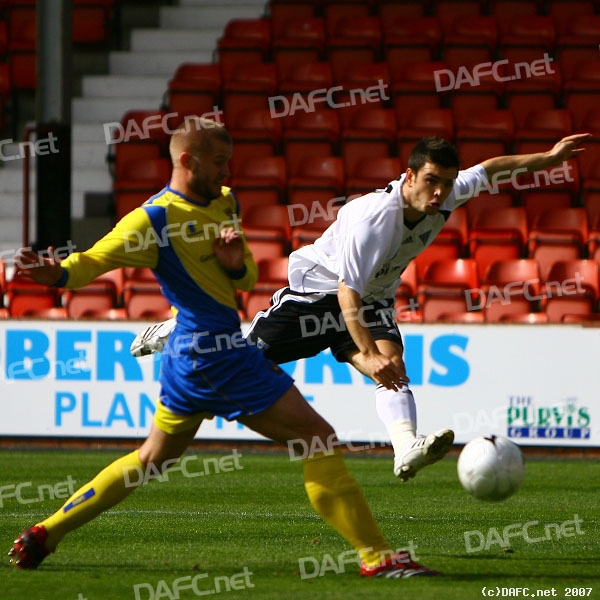 Owen Morrison shoots.
A great chance was squandered in 32 minutes when Harper broke from half way with Hamilton and Crawford in support he chose to go for goal with a curling shot just round the keepers right hand post.

The pressure was building as Darren Young was clearly tumbled in the area but Stuart Dougal waved play on as the Pars won a corner. There was some frantic defending by the Saints.

In 35 minutes another Harper cross this time a header by Hamilton straight at Main. Harper had been a major tormentor of the Saints defence and he was chopped down in 41 minutes and incredibly there was no yellow card. You can`t help thinking if that was the other way round the Pars player would have been booked. Scott Thomson was taken off injured and was replaced by Simmons with Glass dropping back to left back. That was a blow as Thomson had played well and was clearly pushing Morrison on and was supporting him well. Another Harper cross and resulting in a corner in 45 minutes as the Pars looked for the opening goal. Half time 0-0.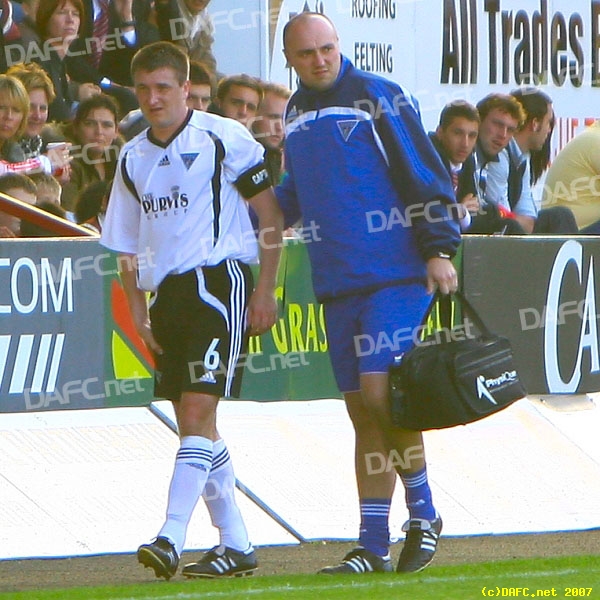 Scott Thomson injury woes continue.
No changes at half time as the Pars led out by Bamba started towards the home end. Hamilton was fouled and from the free kick a Harper cross was headed wide by Wilson. A good save by Main as Morrison cut towards the bye line and hit a shot across the face of the goal that Main tipped over for a corner.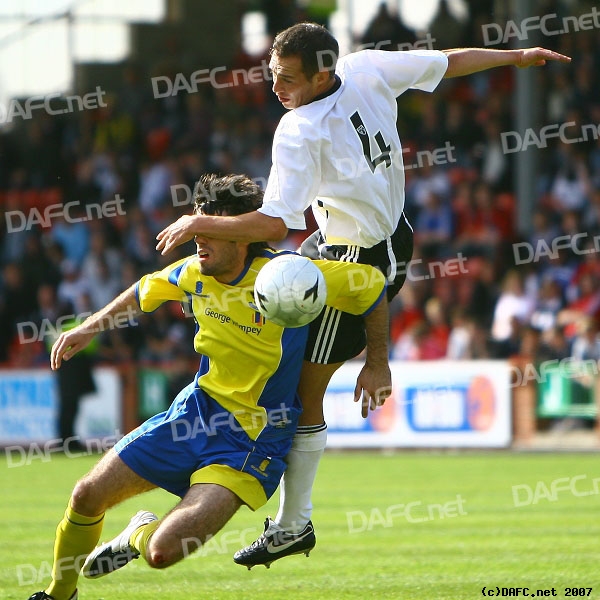 Darren Young in action.
A rare Saints corner in 56 minutes is cleared by Hamilton then Harper. Saints make a change with Stewart being replaced by Lawrie.

Stevie Crawford found himself wide on the right and as he cut in he tried to lob Main who was caught out of position but the keeper manages to catch.

Then a couple of bizarre decisions by the officials as the NW stand linesman waves for offside and the referee waves play on which was no capitalised on by the Pars as several players had stopped when they saw the flag. Then the referee fails to book Sheerin for a deliberate handball on the halfway line, it clearly stopped a pass and should have been booked.
Related Stories


views: 4,168