Dunfermline Athletic 0 Rangers 4
Author: Alistair Campbell Date: Tuesday, 31st Dec 2013

This was billed as the end of year table-topping clash, but it turned out to be men against boys as the Ibrox club took ruthless advantage of defensive errors to run out easy winners. Dunfermline had a couple of early half chances, but some naïve defending allowed Aird to score the opening goal. Further mistakes led to goals by Clark, Law and Crawford and it was a chastened Pars squad that left the field at the end.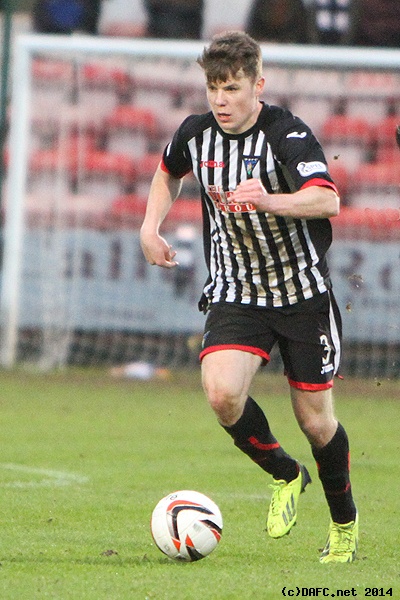 I've never been a big fan of matches against Rangers (in whatever incarnation) and I was sorely tempted to save myself a journey and watch the game on the box instead. However, I thought I'd give it a go, and was pleasantly surprised by the absence of travel and parking difficulties, this being a midweek match against one of the big Glasgow two after all and hence I was in my seat in plenty of time to watch several unfamiliar faces struggling to find theirs. It was good to see a big crowd back at East End, the supposed boycott having little effect, but there was still a touch of an unpleasant undercurrent about the atmosphere.

Callum Morris hadn't fully recovered from his injury so the Pars went with their youthful back four of Williamson, Young, Martin and Whittle in front of Scully in goals. The midfield was also settled, with Byrne on the right, Geggan on the left, with Husband and Falkingham occupying more central positions. However, there was a change up front with Ryan Thomson's illness meaning a start for Jordan Moore alongside Ryan Wallace.

With injuries and the imminent expiry of loan deals, there were a couple of less familiar faces on the bench, with any changes likely to come from a core of Smith, Dargo, El Bakhtaoui and Kane, who were joined by Drummond, Lewis Spence and reserve keeper Goodfellow.

For once there were more than a few familiar faces as well as names in the opposition ranks, with the likes of Lee McCulloch, John Daly, Ian Black and Nicky Law all expected to feature prominently.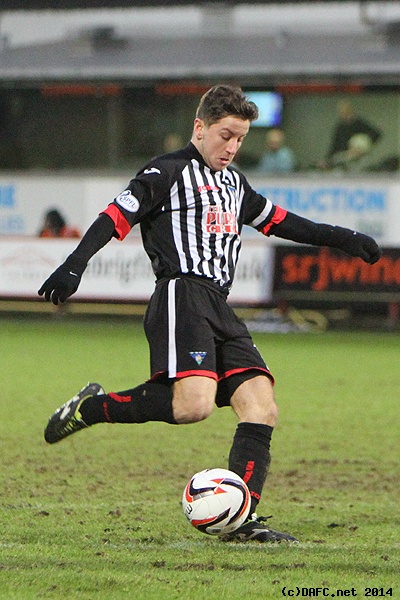 Jordan Moore v Sebastien Faure.
Lee McCulloch lost the toss, so Rangers had kick-off, with the Pars defending the Norrie McCathie end as is traditional. The visitors were into their stride straight from the opening whistle and had the Pars struggling to keep them out at times, but despite this, the home team had their moments, with Jordan Moore first charging down Bell's clearance, before being sent clear by a fine Geggan pass, but he simply didn't have the pace to make the most of this and Mohsni was soon back to snuff out the danger.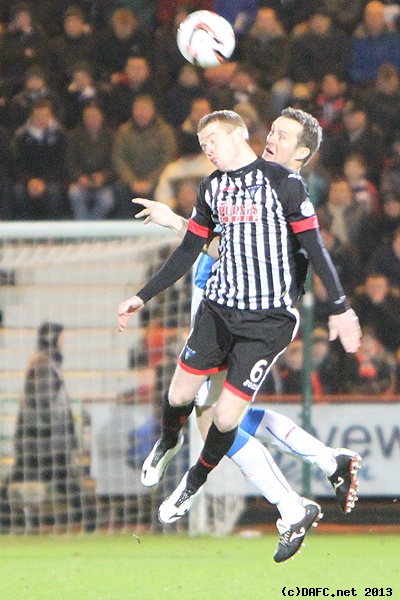 Andy Geggan in action.
However, there were closer things at the other end, with Rangers playing with all the confidence of a team that had only dropped two points all season. Scully was alert enough to thwart a little give and flick, but the Pars rode their luck firstly when Smith nearly profited from a weak Martin header, only to drag his shot just wide under pressure from Whittle, and again when referee Charleston waved play on when Young collided with Clark in the area.

Dunfermline settled and began to come more into the game. Some neat play involving Husband, Williamson and Byrne ended with Falkingham sending Moore clear again and this time the Pars' forward got his shot in, albeit a tame one which Bell easily saved. Another fine pass, this time from Husband, nearly found Moore in the 17th minute, but Mohsni stuck out a toe to turn the ball behind. Husband met Whittle's near-post delivery with a back header, but Bell tipped the goal-bound effort over the top.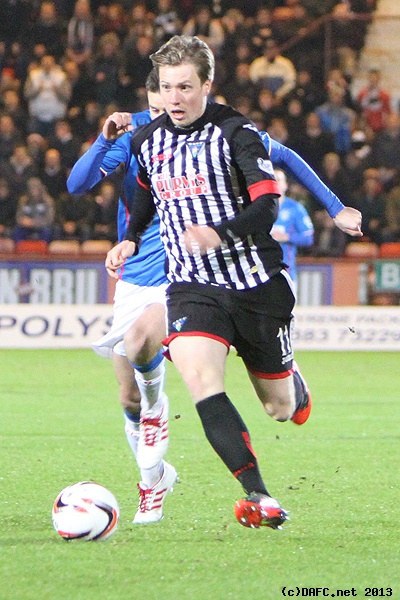 Jordan Moore v Sebastien Faure.
It looked as if the Pars might grow in confidence from this little spell, but the soon gave away the opening goal with some naïve defending. Law sucked in an extra defender before switching the ball to Aird. A diagonal run caused a distraction and with the Pars defence late to close him down, Aird stuck the ball beyond Scully from 18 yards.

Dunfermline Athletic 0 Rangers 1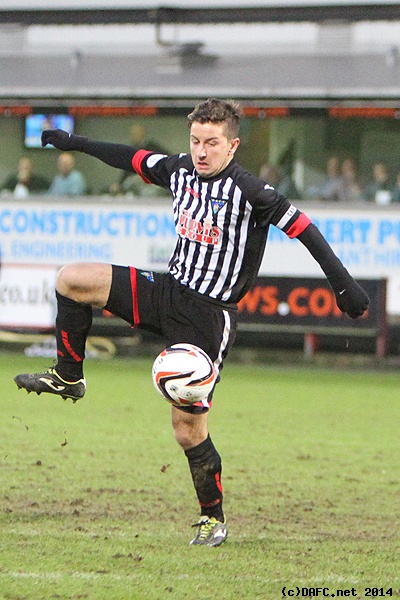 Jordan Moore v Sebastien Faure.
That goal was exactly what the visitors wanted, and they seemed happy with that for the time being, with Lee Wallace staying back to counter the effectiveness of Williamson's runs, although the latter did combine with Husband to set Ryan Wallace up for a shooting chance on the half hour but the Pars man couldn't find the target.

You felt controversy was never far away, and sure enough, the game had a near flash-point when a Rangers free-kick was played all the way across the face of the Dunfermline goal, before being returned. The ball looked to be out, but the referee waved play on and Young was booked for his trouble.

Then with one minute's additional time having been exhausted, the referee seemed reluctant to whistle for the interval with the visitors in an attacking position, and after Scully had spilled a shot, Aird looked to have scored a second, only for Martin to hoof the ball off the line.

Not a great half for the Pars – they had struggled, but with only one goal in it, they still had to be hopeful of turning things round in the second period.

Half time: Pars 0 Gers 1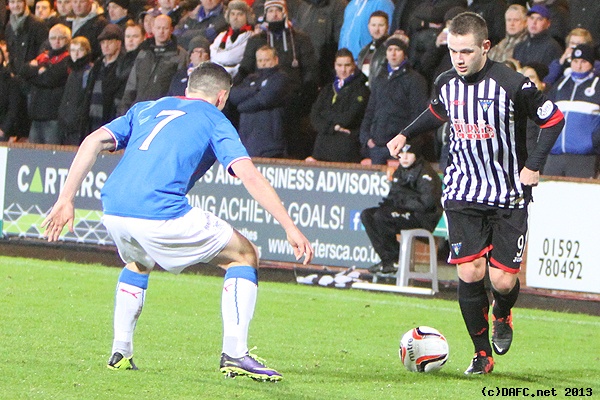 Ryan Wallace v Fraser Aird.




Within five minutes of the restart there were a couple of incidents that went a long way to deciding the fate of the match. In 49 minutes Mohsni was guilty of a bad aerial challenge on Moore. The Frenchman had been upset about a challenge in the first-half, appealing in vain to both referee and linesman for punitive action, and he was lucky that taking matters into his own hands only resulted in a yellow card. Two minutes later, Rangers doubled their lead. A corner came in for the right and Daly's header was net-bound before being touched in by Clark standing on the line.

Dunfermline Athletic 0 Rangers 2





views: 7,009