Framed Cup Final Print (signed by Jim Leishman)
Date: Thursday, 14th Apr 2022

Silent Auction. If you would like it to hang on your favourite wall, then please bid on the forum link, no later than 12 noon on Saturday 16 April. The reserve price is £25 and all bids must be in whole pounds.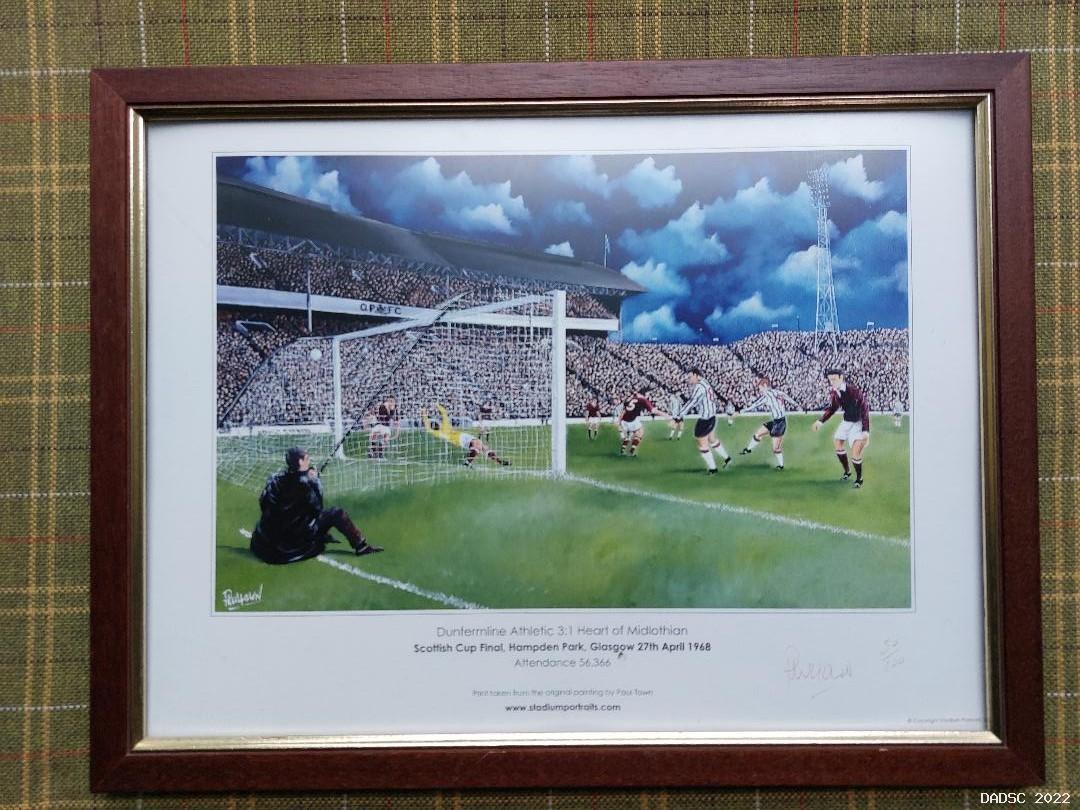 Dunfermline Athletic Disabled Supporters` club (DADSC) has been gifted this framed print (No 50) of Paul Town`s painting of Pat Gardner scoring in the 1968 Scottish Cup Final. It`s been signed by Paul on the front (lower RH corner) and by Jim Leishman MBE on the back.

All proceeds will go to the DADSC fund for getting access to the 1st Floor at EEP for people with mobility problems.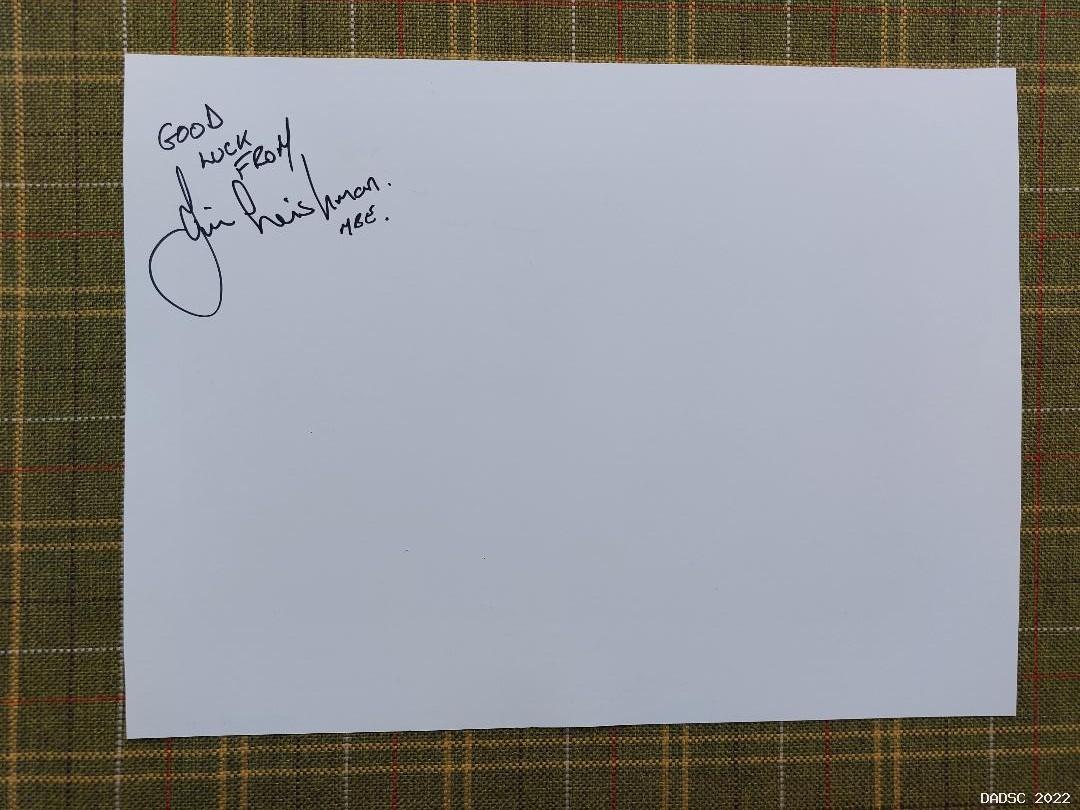 Related Stories


views: 177