Hallowed turf sold out in one hour flat...but, there`s another chance!
Author: Neil Farrell Date: Sunday, 10th Aug 2003

The 6` x 18" rolls of quality turf were sold out in one hour. Many people descended to the car park which was the former railway line and is now used for away fans. Some went away happy, others left dissapointed. There`s another opportunity to but this Monday evening at 6pm.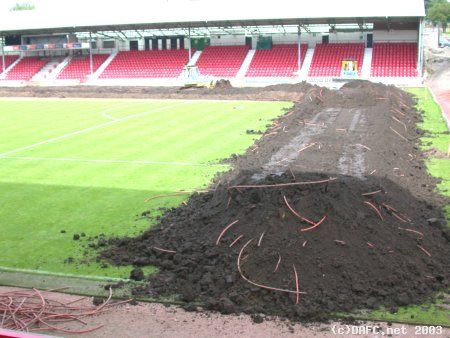 Big Kev from the Club Shop was in attendence selling the turf...well he could sell ice-cubes to the Eskimos and sand to the Arabs couldn`t he. He was also wearing the new home top, hmmm. I`m sure I saw him wearing the East Fife top at the pre-season friendly a few weeks ago!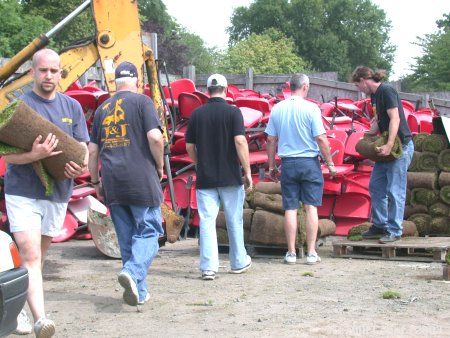 Here we see the last batch...about 50 rolls of turf getting sold. This was about 50 minutes after noon and several people were lining up to buy, but they were restricted to 2 rolls per person.
Also in attendance was Stadium Manager Brian Gallagher and he was saying that the Stadium will look absolutely fantastic when it is finished with tarmac surrounding the new pitch.


I saw a few friendly faces when I was there with our very own Jason Barber and Johnny Wardlaw from site admin in attendence. Also there from the message board was Nikki, KDY par and Pars chick.
Related Stories


views: 3,577