Jim Leishman unveiled as new manager
Author: Jason Barber Date: Tuesday, 17th May 2005

Jim Leishman, along with Craig Robertson and Hamish French, was today given the reigns to manage Dunfermline Athletic. (the worst kept secret of today!)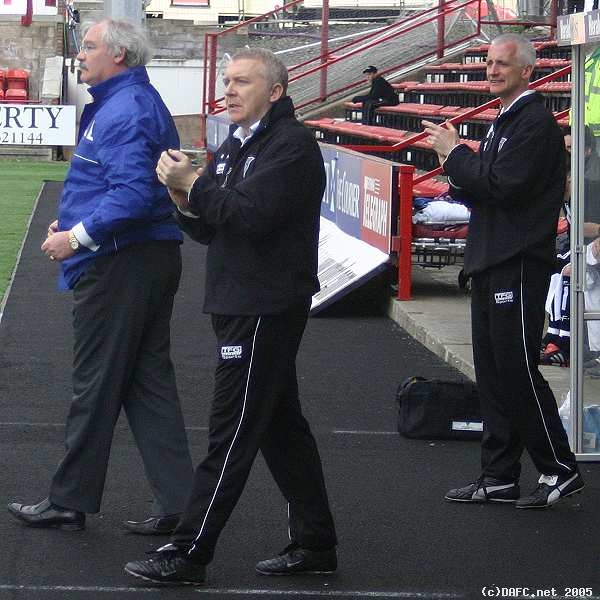 Leish had been playing his cards close to his chest after back to back victories over Dundee and Dundee United. In his post match interview on Sunday afternoon, he described the Dunfermline Athletic managers job as "the best job in the world"

He has not signed a contract and will now work as team manager for an indefinite period. He said himself it could be "six days, six weeks, six months or six years"

He will not have an assistant manager, but the club may decide to look at a player/coach - but they have no-one in mind at present.

When asked about Paul Lambert, Leish said that they had not even thought about him. Lambert may not want to come to Dunfermline or be an assistant of course, though Leish also added that Jock Stein started at this club so it would be good step for anyone to take.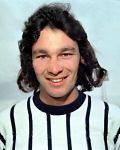 Jim Leishman`s DAFC love affair goes back a long way
Jim Leishman was asked about problems from the past, but Jim said that this is now history and should not even be thought about now. Whilst the wounds of 15 years ago might still seem clear to some, Leish does not see it that way thankfully. The club now has the chance to proceed with a new management team, and hopefully some new fans jumping on for the ride!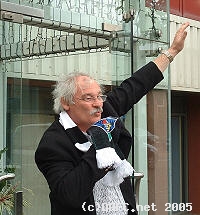 Jim Leishman. manager
returns to East End Park
Leish has the immaculate record of having played two and won two since he took over the reigns from Davie Hay on May 2nd.

These two matches have provided more than just six points for Dunfermline though. To many, they have re-installed a passion in the club that has been sadly lacking for far too long a period of time.
The players look to have rediscovered their best form at the best possible time. Fighting for every ball, throwing themselves into tackles and having even having shots at goal!

The fans have finally seen this passion on the park and have responded in their numbers. A fantastic crowd for the final home game against Dundee had seemed highly unlikely after the previous weeks 2-0 loss to Livingston, but what a difference a few days can make in football.....
In other news today, it was revealed that both Craig Wilson and Sean Murdoch have both signed new two year contracts. Young players such as Wilson and Murdoch will clearly be the future of the club and that will continue to be a major focus. With transfer funds at an all time low, the progession of such players, alongside Greg Ross and Ian Campbell is vital to DAFC.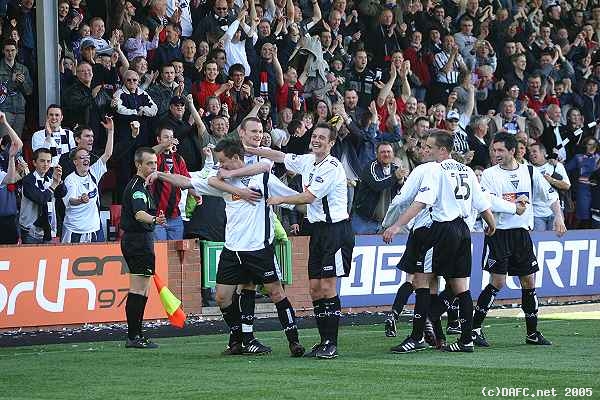 A packed Pars end saw the Leishman era mark II




All in all, yet another busy day at East End Park! Dunfermline Athletic staff and supporters have had more than their fair share of headlines in recent times, most of them doom and gloom until recently.

Now let`s all pull together, buy a season ticket if you can afford it and support the team as they aim to have a successful 2005/06 campaign!

Walking down the Halbeath Road......to see the Leishman Aces!

Come on Ye Pars!




views: 4,726