Legends v Ajax
Date: Thursday, 21st Mar 2013

Ever Dreamed of Waiting in the Tunnel and hearing Into The Valley Pound around East End Park ? Make that dream a reality !
Thanks to Jason Barber we have got a great chance for Pars fans to bid for the chance to play for the Pars legends on Sunday.

How would you like to pull on that famous black and white jersey and play for the Pars?

How would you feel lining up alongside Hamish French, Scott Wilson and Winker Watson?

Play for Dunfermline Legends against Ajax this Sunday 24th April at East End Park.

Make a bid for this once-in-a-lifetine opportunity by emailing your bid to parsodyssey@hotmail.com

All proceeds go to funding the phenomenal Under-20 Pars team; the club`s future...

COYP"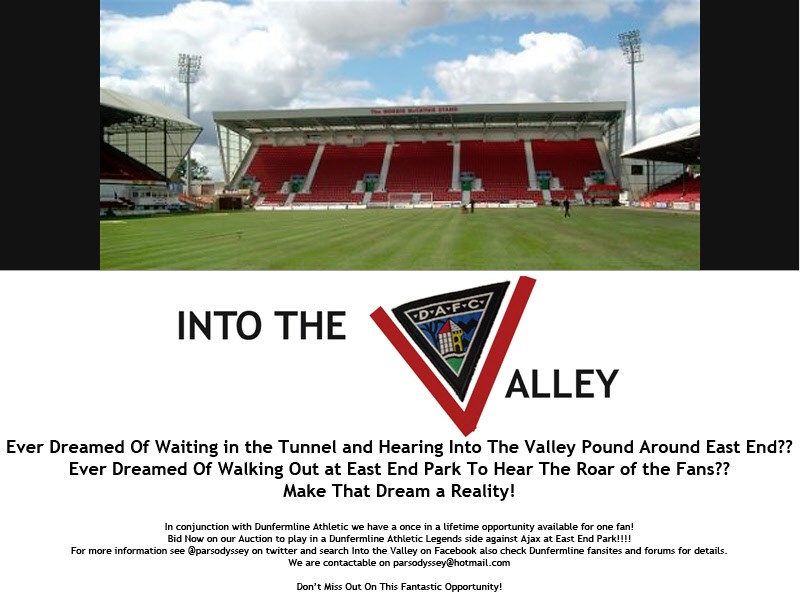 See more details on official site.
Related Stories


views: 4,160