Message from Ivo to Pars fans!
Author: J Barber Date: Thursday, 30th Jan 2003

Ivo obviously relished his time at Dunfermline and asked for the following message to be given to all Pars fans: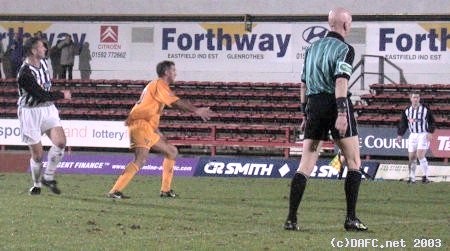 ""Dear all,

I would just like to tell you all how good it felt to be back at EEP last Tuesday. The reception I got from the fans before, during and after the game was magnificent.

I have been back at other times but this time was special. Being around the club felt like being wrapped in a warm blanket. Not only for myself but also for my wife and little son. I am sure I am not the only former player that thinks like that and was playing on the evening.

I will keep following the progress of the club and that of Stewarty in Oz of course.

Thanks again and hopefully till soon at EEP.

Regards,
Ivo""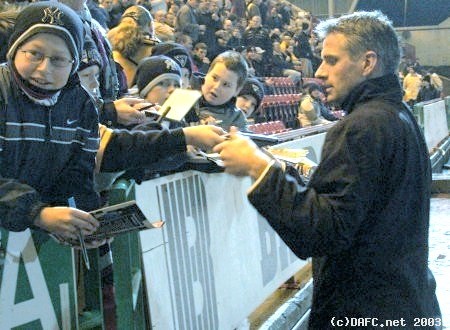 Ivo Den Bieman (signing autographs pre-match)




views: 3,838