Motherwell 2-1 Dunfermline Athletic
Author: Jamie Date: Saturday, 14th Oct 2006

Dunfermline lose away at Fir Park, and didn`t look like taking anything from this match as Motherwell leap-frog them in the table.
Roddy McKenzie is in to replace the recently in form Dorus DeVries so lets hope he wont be picking the ball out of the back of the net this afternoon. Jim Hamilton is in the team and will be looking to open his account for this season by haunting his former employers, and Burch makes it on the bench which is somewhat opportunistic to say the least due to his lack of games and fitness.
Motherwell keping all the possession by passing it around. Locked in our own half so far

First attack for the pars. Hamilton sends Muirhead down the left wing. A good cross is not met by an attacking head unfortunately. Motherwell get a chance early on but nothing to worry about, no real goal threat.

Dunfermline getting some possession now, holding the ball and passing it about. Motehrwell shoot just past the post and pars escape! Terrible defending as Scott McDonald is invited to have a shot on goal! Roddy McKenzie was nowhere near that.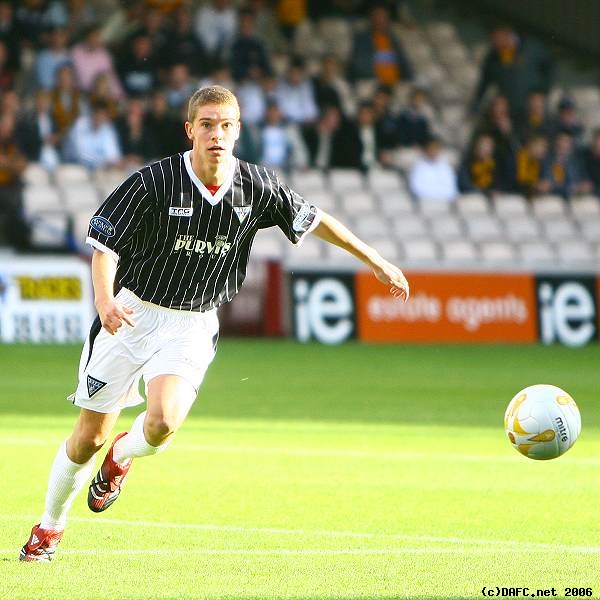 Calum Woods. Motherwell v Pars 14th October 2006.
Motherwell get a free kick cause by labonte, from an inch outside the box, which was a poor decision and a lot to worry about here. Shot went over the bar with no power.

Almost a lucky break for Motherwell there as a wicked deflection bounces into the awaiting Scott McDonald who is through on goal! fortunately the goal is given OFFSIDE.

Pars start an attack but too slow with their movement to cause any problems for the Motherwell defence.

A good header down from crawford almost gives Muirhead a good chance. defender clears. A yellow card for Daquin as he went in hard.

Roddy McKenzie just caught a cross and then dropped it at the attackers foot! A poor shot so Pars escape fortunately!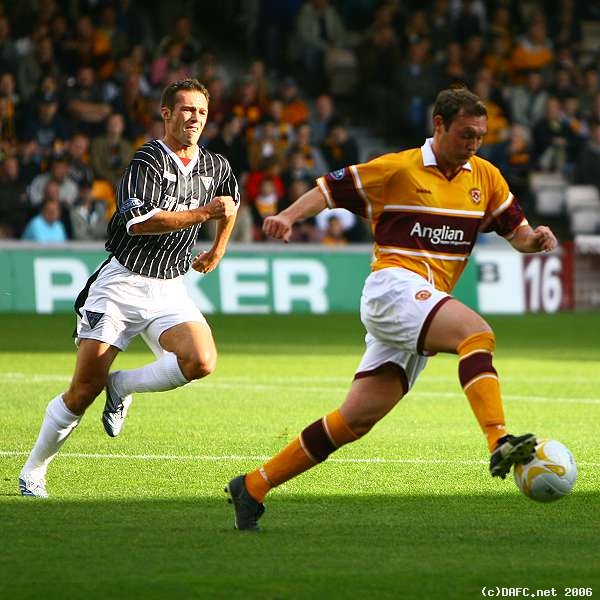 Darren Young v Steven McGarry.
Calum elliot powers a header over the bar. Dunfermline don`t seem to fancy the three points today by the looks of it!

Muirhead is down, fell down after trying to take on too many defenders - really needs to play the ball down the wing much earlier. Motherwell collected the ball and had a good attack.

Luckily Some woeful attacking meant the pars now have a free kick in the corner and Foran has picked up a yellow through frustration

Well that`s half time, with a disapointing first half for Dunfermline. All of the best chances belong to Motherwell with nothing positive to be taken into the dunfermline dressing room except that the score is nil nil.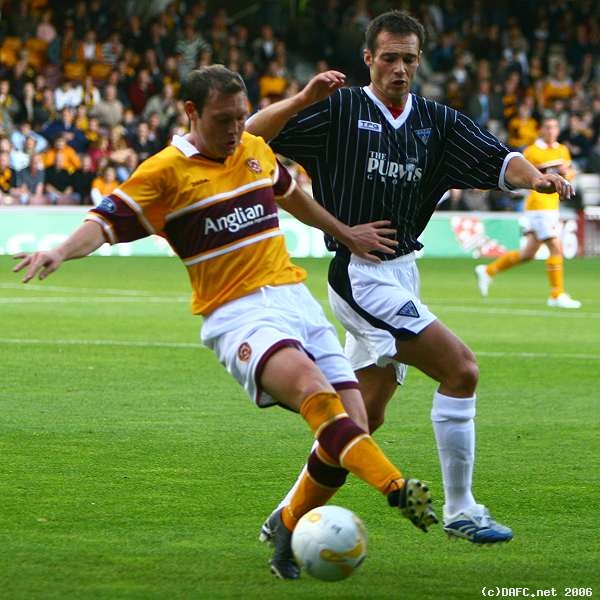 Darren Young v Steven McGarry.
Second half carries on as the first half ended, Motherwell fans are off their seats as Foran blasts the side netting.

Another goal disallowed for offside for Motherwell. Pars somehoe then manage to get a corner.

Young plays Crawford through but keeper collects. At least they are beginnin to move forward to the right end now.

Sub for the Pars, Bamba replaces Scott Wilson.
A Goal for McDONALD of Motherwell! The ball was out of the park and they kicked it back on and somehow McDONALD gets onto it and gets it to the back of the Dunfermline net.

Hamilton booked for dissent. Substitution. Greg Ross for Muirhead.

Young gets the ball in the net but is Penalised for I dont know what! I was hoping it was just the ref choking on his whistle


Related Stories


views: 9,224