Nicholson Interview
Author: Brian Duncan Date: Tuesday, 10th Feb 2004

Barry Nicholson was delighted to score on Saturday but disappointed for it not to count. He also states there`s no problem.
Listen to Barry after the abandoned Clyde game.

He also says that the club have told them there is no problems. Hardly surprising then that the players are now very angry with the way things have been handled. Can the players have any trust in the board ? I think they will take some time to get over it.


Looking back it hardly surprising then that the board would not stand in the way of Jimmy Nichol - look at how much it would have cut off the wage bill ! Was it because the board were interested in Nicholl`s future ? or was it a true attempt at cost cutting.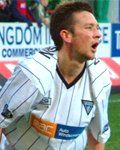 Barry Nicholson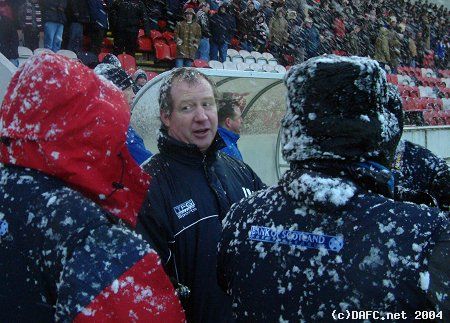 Jimmy Nicholl
giving an interview
Related Stories


views: 2,824