Noel Hunt comments
Date: Thursday, 30th Jan 2003

Noel Hunt finally arrives at East End Park and we have a couple of minutes of audio after the game against Dundee.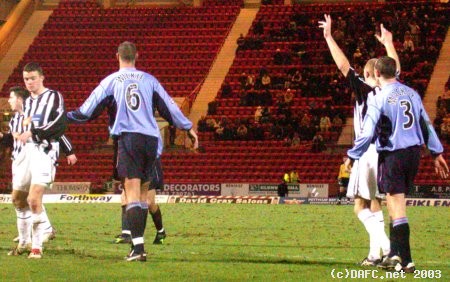 NOTE that we are currently investigating the use of audio interviews once again so please bear with us while we get it right.

Noel was bitterly disappointed with the result but very pleased with the way the team played in his first game at East End Park.


Click here to listen to Noel Hunt


If above clip does not play you may need to download a copy of RealOne Player from the real.com site ...

Link to Free RealOne Player

Related Stories


views: 4,034