Noel Hunt sponsorship season 2002-2003
Date: Saturday, 13th Sep 2003

Finally, I get round to officially declaring the winner of Noel`s shirt from last season.
We asked people to enter a competition to win Noel`s shirt and the winner is Indiana Parohman whoe sent me this email about himself: "I`m a Yank, born and bred. I became a Pars fan in `93, when I was a student in Edinburgh for a semester. That`s when I went to my first and only Pars match.

I have Fifers in my bloodline, and was a great admirer of Stuart Adamson, so it seemed only natural becoming a Pars fan. They`ve been a difficult team to follow over here (the US is just starting to come into its own as a football nation, and has quite a ways to go). But thanks to finally discovering the internet a few years ago, and your web site back in 2001, it`s finally possible to follow the team more closely. Radio broadcasts are great, and we do get rebroadcasts of every OF match on TV.

Amazingly enough, there are two other Pars fans here in Indiana (both native Scots, to be sure). We`ve exchanged e-mails, but haven`t met yet. Wouldn`t it be fun to go up to Chicago and invade some Celtic pub some Saturday morning!

Thanks again for the jersey. I`m quite fond of Hunt, and wouldn`t be at all surprised to see him playing for Ireland in a few years.

We had a tremendous response to the competition and I`d like to say sorry to all those that did not win. We had entries from all over the world, so wherever are you in the world you may be standing next to a Pars Fan. I will also be uploading pictures from fans around the world for another competition soon.

The support for Noel (and also the rest of the players) is great from almost everybody on the web site (well, you can`t please 100% of the people 100% of the time - editor)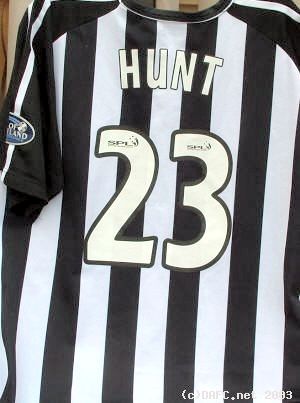 DAFC.net sponsor Noel hunt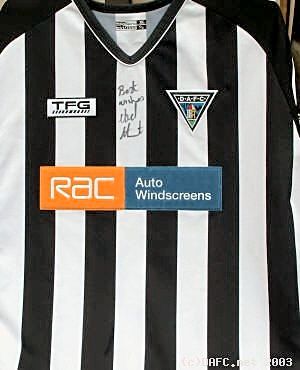 DAFC.net sponsors Noel Hunt




views: 1,936