Raffle for a Paul Town Original Painting: They Shall Not Pass
Date: Sunday, 12th Dec 2021

DAFC.net are raffling an original painting from Paul Town, "They Shall Not Pass" which features Roy Barry and John Lunn tackling Jimmy Johnstone in 1967 at Celtic Park. This is signed by Roy Barry himself !

Tickets will be £5.00 each. The draw has been extened until 10:00 on the 31st December, with the draw being made later that morning of 31st December 2021. (technical problems emailing members causing the delay)

New items added to raffle !! A further item has been added to the raffle - seeing as it is doing so well !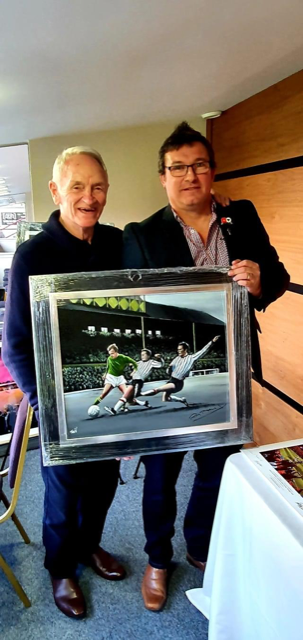 Paul had accidentally met Roy Barry when he was in Edinburgh with a client, Roy was with Jim Leishman and Jason Barber (for whom Paul produced a commission for some years ago)

During subsequent conversations with Kenny McLachlan, Paul became aware of the famous photographic image of Roy and John Lunn tackling Jimmy Johnstone.


Paul realised the image would make a fabulous painting which he brought along to the recent European Trilogy art exhibition at East End Park as one of the added paintings.


[ Closed ]
We thank all those that purchased raffle tickets for their support. After costs the proposal is to pass £700 to the new Dunfermline Athletic Youth Academy and £300 to Andys Man Club in Dunfermline

The winning tickets drawn by Roy Barry

Painting 463

Set prints 545

Signed ball 490

Kilty gin 343

Andy Kirk shirt 439

Whisky 461

3 mugs 506

3 mugs 376

2 books 312

Book 358

Draw by Roy Barry. Video by Kenny McLachlan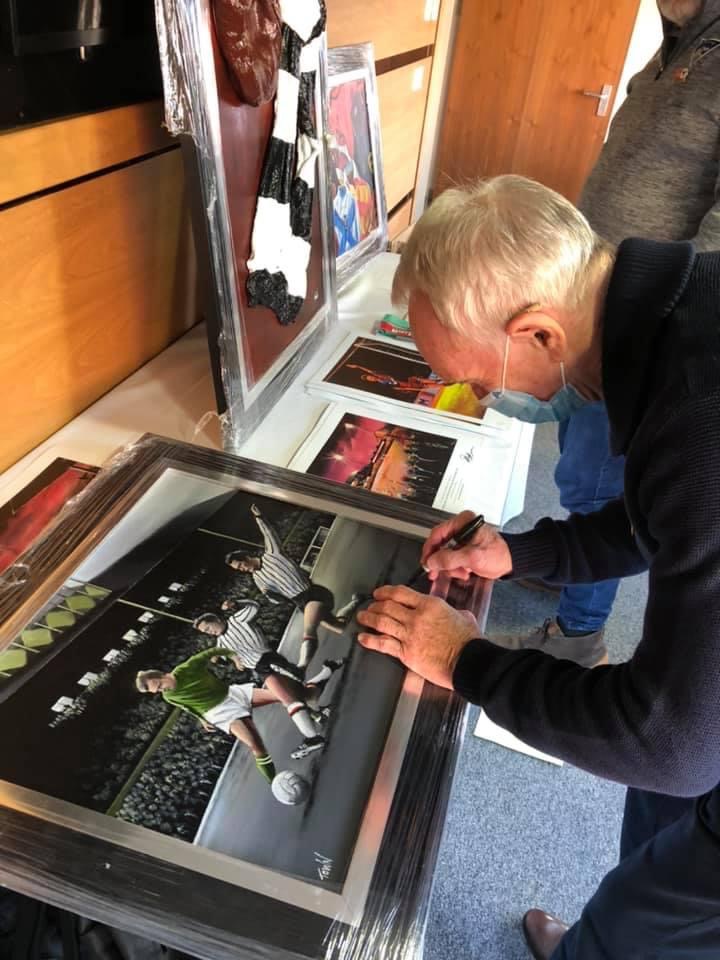 Brian Duncan purchased the piece for DAFC.net the intention of using it to raise funds for two fantastic causes, firstly our own new Dunfermline Athletic youth academy and Andys Man Club, a charity who help men in Dunfermline cope with the pressures and stresses of modern life

Brian decided to make use of advertising revenue received on DAFC.net to purchase the painting and help the groups mentioned above. Recent auctioned paintings have meant that most fans did not have the disposable finance to own such an item. Brian thought that if we raffle this painting that it could potentially go to any Pars fan.

We have added add the option of purchasing up to 4 raffle tickets in the one transaction. We had hoped to be able to offer Card payments via Stripe, but that may become available next week.

We understand that on the website the adverts have sometimes been too intrusive though we are trying to optimise these to make it less frustrating for users.

Good luck in the Raffle.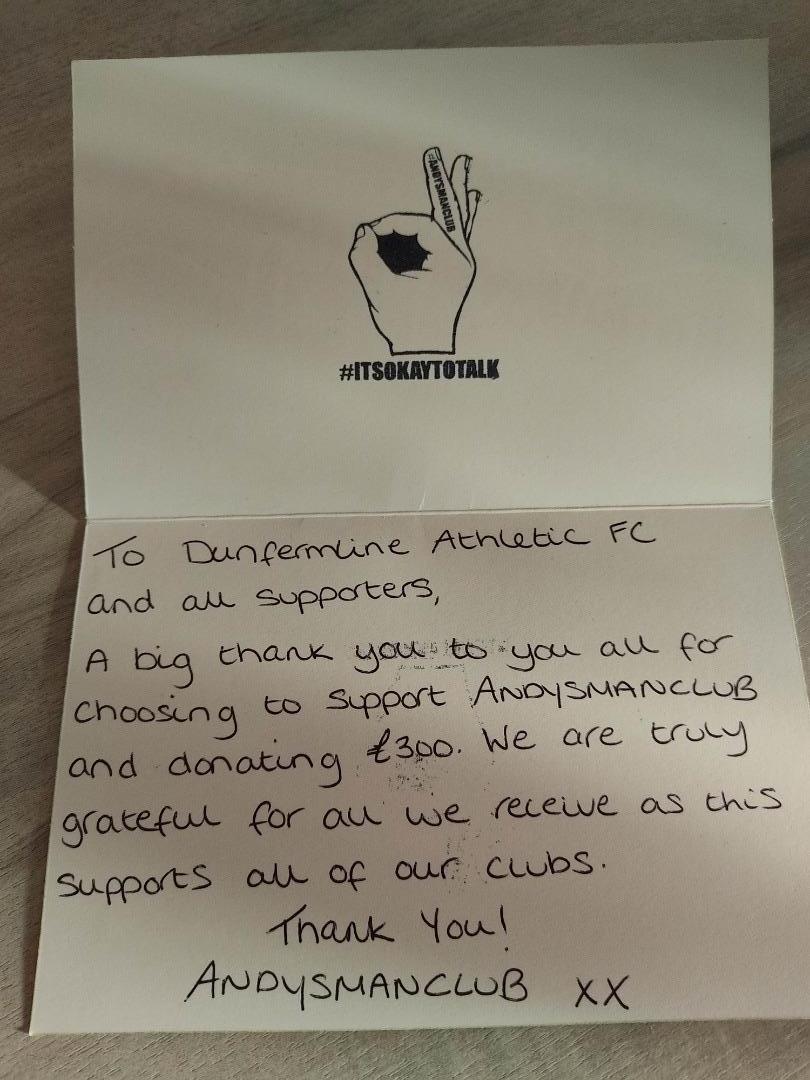 Raffle December 2021


views: 4,798