Rangers Post match interviews
Date: Monday, 18th Apr 2005

Davie Hay, Darren Young and Scott Wilson give their thoughts on the 1-0 home defeat against Rangers
Davie Hay
Fearing the worst after 10 minutes, he was pleased with the second half performance. Goalscoring is a problem and we need to create and take more chances.

Darren Young
Happy to get a shot on target, half turning away thinking it was in. Again pleased with the performance.


Scott is also pleased today, as some people thought we would get humped. Pleased the fans were behind the team and expecting 5 cup finals in the next set of games.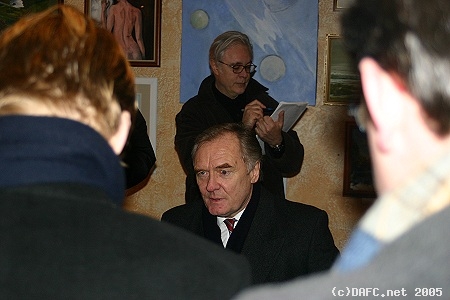 Davie Hay post-match.
Related Stories


views: 2,801