Squad numbers announced for 2004/05 season
Author: Jason Barber Date: Monday, 5th Jul 2004

No doubt the new head coach, Davie Hay, will be hopeful of adding a couple of new names yet into the list as he takes charge of the Pars for the first time.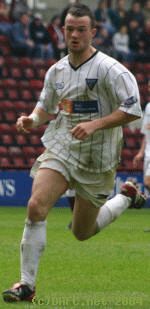 With Derek Stillie re-signing to the club last week, he now has the number one jersey. Other movers and shakers on the list include the following:

Greg Shields moves from number 18 to take over the traditional right back number 2 shirt, with Lee Bullen moving onto Sheffield Wednesday.

New keeper Jamie Langfield has been given the number 20 shirt and Derek Lyle has the number 17 shirt.

Perhaps the most significant number change is for Noel Hunt. With top scorer, Stevie Crawford, moving onto pastures new, Irish under 21 cap Hunt has been given the traditional centre forward`s shirt and will hope to make his mark alongside Craig Brewster.
The full list is as follows:

DUNFERMLINE ATHLETIC FOOTBALL CLUB SQUAD LIST

1 STILLIE DEREK
2 SHIELDS GREG
3 WILSON SCOTT
4 YOUNG DARREN
5 SKERLA ANDRIUS
6 THOMSON SCOTT
7 NICHOLSON BARRY
8 MASON GARY
9 HUNT NOEL
10 BREWSTER CRAIG
11 YOUNG DEREK
12 DEMPSEY GARY
14
15 BYRNE RICHIE
16
17 LYLE DEREK
18 TOD ANDREW
19 LABONTE AARON
20 LANGFIELD JAMIE
21 MEHMET BILLY
22 GREENHILL GARY
23 MCKEOWN CRAIG
24 CLARKE PATRICK
25 CAMPBELL IAIN
26 WILSON CRAIG
27 MCGUIRE KIERAN
28
29
30 THOMSON SCOTT
31 SMITH DANIEL
32 MCGLINCHIE STEVEN
33 KAY CLARK
34 HUNTER DEREK
35 ARMOUR DAVID
36 OGG DEAN
37 DUNN JOHN
38 HARRIS STEVEN
39 PHINN NICKY
40 MURDOCH SEAN
41 VINTER STEVEN
42 ROSS GREG
43 ANDERSON CHRIS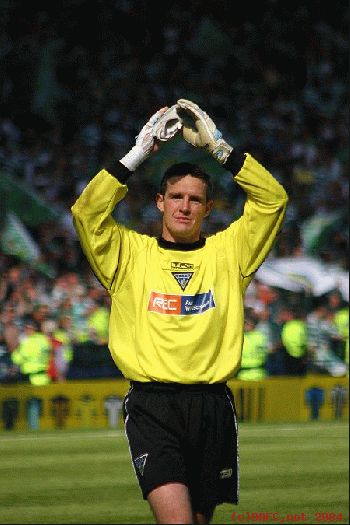 Stillie number one...
Related Stories


views: 4,149