Those European Nights
Date: Thursday, 16th Mar 2023

Twenty-two opponents. Nights of triumph and tragedy Evenings of glory.

This is a series of twenty-two paintings by renowned football artist Paul Town. They record the shirts worn by Dunfermline Athletic and their opponents in European football matches between 1961 and 2007 and bring back the drama of those contests.
Associated with each painting are limited editions of forty-four numbered prints. Each print is numbered and signed by Paul Town. These include images of artefacts associated with the game such as match programmes, ticket stubs and newspaper cuttings.


Introduction by Jason Barber and Paul Town

Jason Barber chatting to Paul Town about how the idea came about for the paintings.. Snippets of th egame against Everton and a recent youth academy player included.

All profits will go to benefit the Youth Academy of Dunfermline Athletic.

The first pair of paintings are already completed. These are Everton and Athletico Bilbao.

For any interest in the paintings and prints, please provide your details on our : Request Form.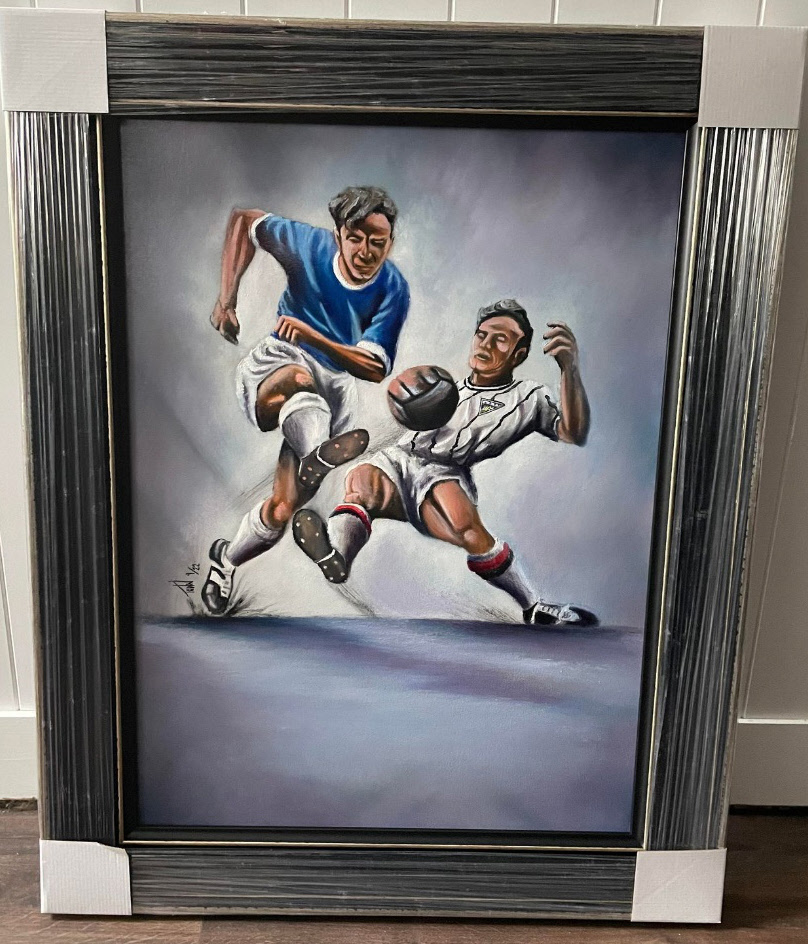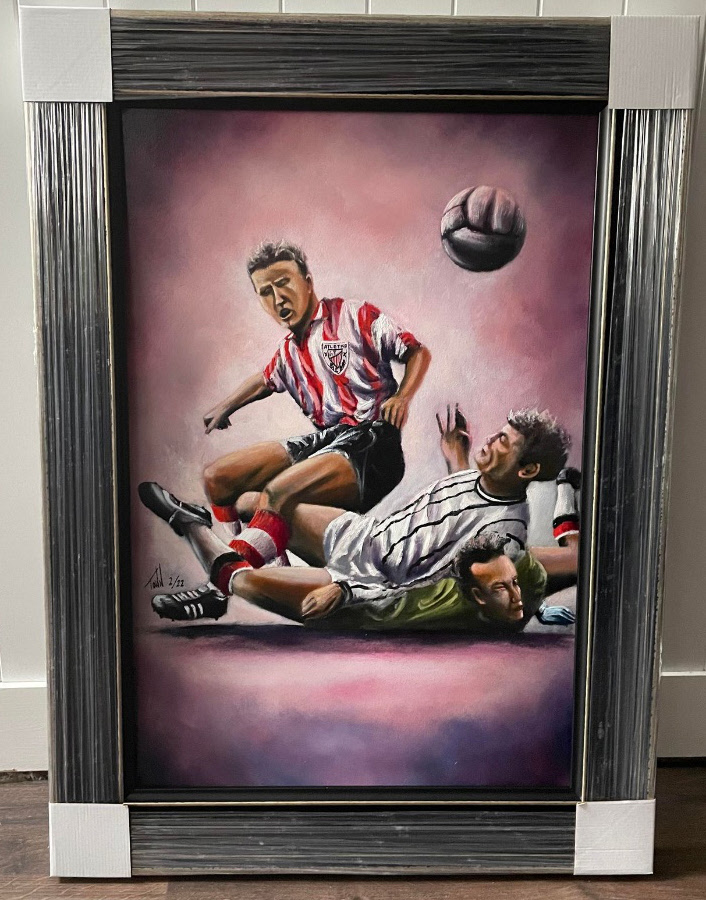 Dunfermline Athletic met Everton on 24 October 1962 at Goodison Park in the European Fairs Cup. The English team won 1-0.

The second leg was played at East End Park on 31 October 1962. The result was 2-0 to the Pars with goals from Miller and Melrose.

Athletico Bilbao were the opponents on 27 January and 3 March 1965. The first leg in Spain was lost 1-0, but a goal by Alex Smith gave Dunfermline victory in the return leg.

The tie went to a replay which was played in Bilbao on 16 March after a toss of a coin decided the venue.
The Spanish team won 2-1 despite another goal from Smith.

Announcements will be made shortly as to how to enter draws to win the originals of the Everton and Bilbao games.

More immediately, there are forty-four numbered prints of each game to be sold, in addition to one gifted to the Club. Purchasers of each Everton print will be offered the similarly numbered Athletico Bilbao print to buy, along with a folder, so that they may collect all twenty-two prints over several years, all with your number. The price is £25 per print.

If you would like to buy the series of prints, please complete the attached request form, and we will be in touch to let you know payment method and date/place of collection for the Everton and Bilbao prints. It is anticipated that the next two prints will be available by late June, when an exhibition of Paul Town's work is to be held at East End Park.

For any interest in the paintings and prints, please provide your details on our : Request Form.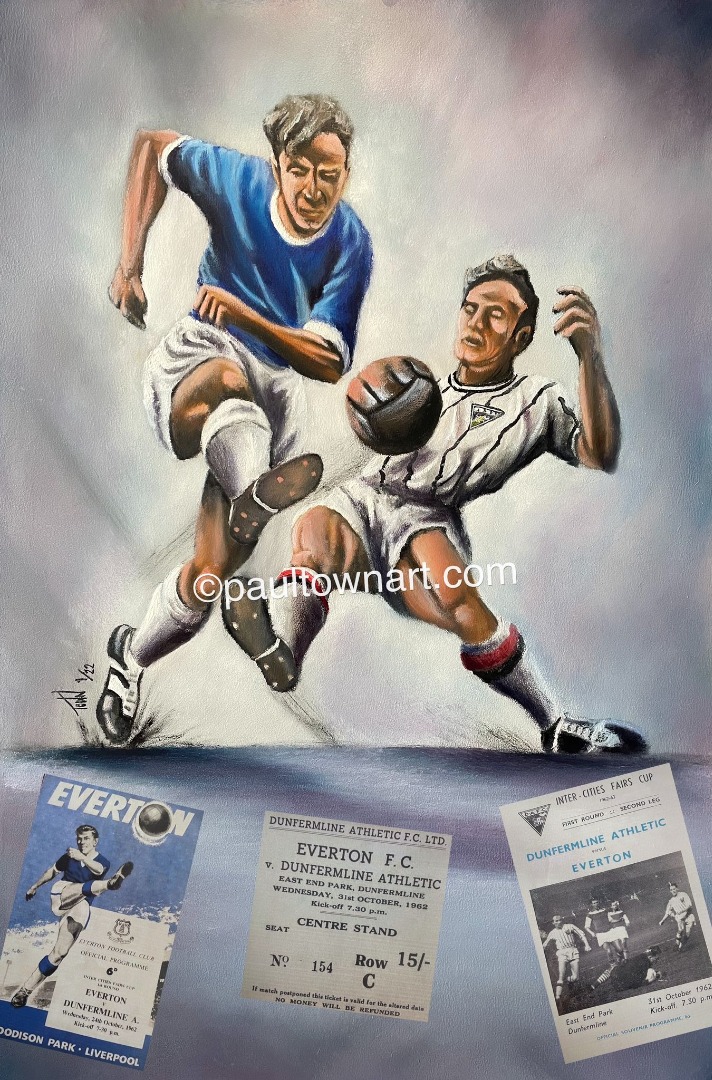 Many thanks for the strong demand from Pars supporters for the `Those European Nights` prints. It is appreciated.

We are therefore expanding the signed limited print run to seventy so that no fan is disappointed and we can maximise the profits going to the Youth Academy. The additional prints and bespoke binders have been ordered.

We will be in touch with those who have expressed an interest very shortly as regards allocation of a number, payment and collection of the Everton and Bilbao prints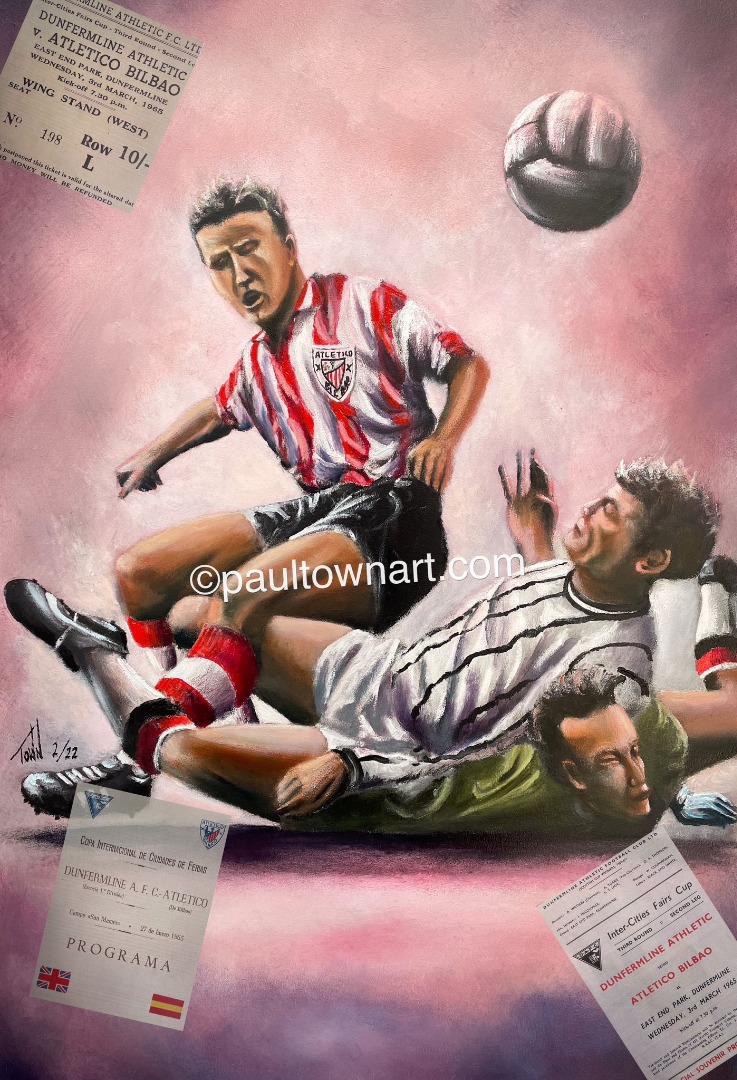 views: 722