Winner of Stewart Petrie framed Shirt
Author: ASMeldrum Date: Thursday, 10th Jun 2004

The winner of the framed Stewart Petrie Shirt was drawn yesterday up at East End Park.


This much sought after framed shirt of a Dunfermline legend Stewart Petrie was won by Jamie Duncan. A total of 64 tickets went into the hat and Lorna Lea Wallace, the Pitch Hire Manager at DAFC, kindly agreed to draw the winning ticket on Wednesday.

Jamie has been a Pars fan since he was 9 years old and was a season ticket holder for a number of years, but since attending Heriot-Watt University he hasn`t been able to attend all the matches. He did attend both Scottish Cup semi-finals (at Hampden and Pittodrie) and made sure he was at the Final at Hampden Park.

This last season has seen much fewer competitions on DAFC.net, due to lack of finance. But for the new season we hope to right that by having many more competitions. The best, but hardest competition is usually the Headless Competition.

If you have ideas for a new competition then please let us know.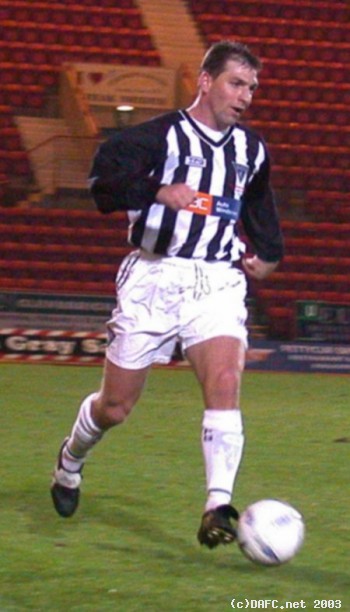 Stewart Petrie
Related Stories


views: 3,137