Re: automatic reminders
Posted from the Android app

Topic Originator: Berry
Date: Thu 24 Aug 18:17

Hi Brian,

Can't speak for everyone but I haven't received a reminder.

However, I have went in and added my predictions for this Saturday and almost straight after received an email confirming my selections.
Re: automatic reminders
Posted from the Android app

Topic Originator: widtink
Date: Fri 8 Sep 18:08

Email telling me I've successfully entered my scores are lightning quick.
Hadn't even logged out yet and email was there.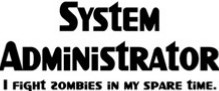 Re: automatic reminders
Topic Originator: The Chef
Date: Sat 16 Sep 20:51

Brian - you have Morton winning 3-1 today when it was only 2-1.
---