Bowie on the Beeb
Topic Originator: Mario
Date: Wed 24 Oct 10:06

Extended highlights,much previously not broadcast, from his Glastonbury 2000 closing performance.

10.55 BBC4 this Friday


Re: Bowie on the Beeb
Posted from the Android app

Topic Originator: widtink
Date: Wed 24 Oct 11:08

Quality.
Never really listened to much of his stuff until he passed away.
Don't know why... Just wasn't interested.
Got quite a fair few of his albums now.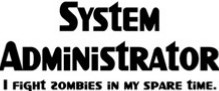 Re: Bowie on the Beeb
Topic Originator: helensburghpar
Date: Wed 24 Oct 21:02

Always loved Bowie. Seen him at the Glasgow Apollo in 78. Still one of my favourite gigs.
---