Bad Night for Matchroom
Posted from the iOS app

Topic Originator: Tribbiani
Date: Sun 2 Jun 05:11

Tommy Coyle - Outclassed
Josh Kelly - Over hyped
Katie Taylor - Ridiculous decision
AJ - Like a rabbit in the headlights
Re: Bad Night for Matchroom
ipswichpar
Date: Sun 2 Jun 07:10


Quote:

Tribbiani, Sun 2 Jun 05:11

Tommy Coyle - Outclassed
Josh Kelly - Over hyped
Katie Taylor - Ridiculous decision
AJ - Like a rabbit in the headlights


Looks like the whole AJ, Fury, Wilder ending might be even more underwhelming than GoT now.
Re: Bad Night for Matchroom
Topic Originator: The One Who Knocks
Date: Sun 2 Jun 07:36

It's all about he responds in the rematch. To quick to write off fighters after they lose. Ali, Frazier, Haggler and many other of the all time greats lost multiple times in their careers but went on to become legends.

Doubt is not a pleasant condition, but certainty is absurd
Re: Bad Night for Matchroom
Rastapari
Date: Sun 2 Jun 07:41

Joshua beaten by a fat bloke😂

I Hope You're Ok Today....
Re: Bad Night for Matchroom
Berry
Date: Sun 2 Jun 09:19

Easy saying this now but I thought a defeat was just around the corner but didn't think it would come against Ruiz Jr.

He got wobbled by Whyte, put down with Klitscho, struggled against Takam, almost lost it to Povetkin, he wasnt and isn't learning from his mistakes so it was coming.

Surprised he didn't throw the excuse of a late change in fight. I reserve judgement on whether it's a massive upset as Hearn put it, if he loses the rematch he's done.
Re: Bad Night for Matchroom
Rastapari
Date: Sun 2 Jun 09:39

I'm being unfair, the big guy had very fast hands.
As said above it's been coming.

I Hope You're Ok Today....
Re: Bad Night for Matchroom
TAFKA_Super_Petrie
Date: Sun 2 Jun 10:56

Same old story though.

Looked absolutely gassed after a few rounds and anytime he gets tagged he looks like he doesn't want to be there.

Post match was surreal too. He looked totally distant and vacant in the ring doing the interviews. Maybe it had not quite sunk in.

---------------------------------------------------------------

"People always talk about Ronaldinho and magic, but I didn't see him today. I saw Henrik Larsson; that's where the magic was."
Re: Bad Night for Matchroom
Topic Originator: parathletic
Date: Sun 2 Jun 11:35

Reminds me a bit of what happened to David Price.A good amateur pedigree and he was blowing everybody out the water but question marks over his stamina and chin caught up with him eventually and he never recovered.
Some of the other heavyweights who refused large sums of money to fight AJ must be regretting it now-supposedly Dillian Whyte turned down in excess of 5 million for a rematch thinking he was worth more.

It might actually make it easier for AJ to make the big fights in the future now that the opponents have seen his weaknesses. He can still come again if he has the hunger despite the millions he has already made.

The positive for Matchroom was Callum Smith-massive for the weight and a good performance from him.
Re: Bad Night for Matchroom
Posted from the iOS app

Topic Originator: Tribbiani
Date: Sun 2 Jun 12:46

Don't think you can take much from the Smith fight. It's mental that he's fighting at super middleweight so putting him in with a middleweight was a bit ridiculous. I noticed that when they spoke about his future opponents they just mentioned smaller fighters like Canelo and BJS.

Canelo started out at welterweight and is 5ft 9".
Smith is 6ft 3" and would be comfortable at light heavy or cruiser.

I don't really want to see that. Seems a bit farcical as he should really be stepping up. Guys like Yarde, Kovalev and Beterbiev would be much more interesting fights.
Re: Bad Night for Matchroom
widtink
Date: Sun 2 Jun 17:09

Heard Steve Bunce (at least I think it was him) doing a brief interview with AJ after the defeat.
Usual stuff for an interview but when asked what his priorities were now AJ said Wilder... I want Wilder.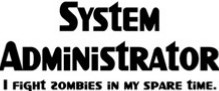 Re: Bad Night for Matchroom
Topic Originator: pars1562
Date: Sun 2 Jun 19:08

well can't say it surprises me he has been knocked over again just surprised how many times,how easy it was to hit him and who has done it but to be fair to Ruiz he would be a struggle for most heavyweights out there.he lost one fight against Parker but in truth he probably won that fight but Parker got the home decision as so often happens.
as for AJ his chin has all ways been a doubt to me a bit like Big Franks but Bruno was better than AJ and fought better fighters in my opinion,i cant imagine AJ lasting long against Tyson,Lennox,wetherspoon or Oliver McCall and fair enough there are not any heavyweights in that class out there at the moment.
he wants to still fight Wilder he wont beat Wilder,Wilder is not a great boxer but he can bang and bang big and once he connects on AJ its lights out AJ aint no Tyson Fury.Fury is the best Heavyweight on the planet has been for a number of years its just a pity he had the mental health problems as he had the boxing world in his grasp.
as for AJ can he come back?yes probably but like Mike Tyson back in the day fighters will know how to fight him now and how easy it is to hit him and that is his main problem now.
at least he has made plenty money out of the sport.
---