Posted from the Android app

Topic Originator: widtink
Date: Mon 10 Jun 16:25

Never seen the attraction of they headphones. Tried a set once and they weren't a patch on the set of Sennheisers (I don't know if that's how you spell it) I tried at the same time.
However..that doesn't solve your problem but I'm afraid I don't know anyone that fixes them.
You could always send them back to Dr Dre I suppose.
One of the most forged items around at the moment apparently.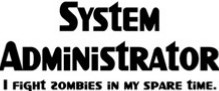 Post Edited (Mon 10 Jun 16:39)