Sinky's
jake89
Date: Tue 18 Aug 23:15

Notice an application has gone in to convert to 6 flats. Quite "interesting" plans given there's no windows in the back of it.
Re: Sinky's
red-star-par
Date: Tue 18 Aug 23:37

Had some great nights in there, it was a great boozer in the 90s
Re: Sinky's
JTH123
Date: Wed 19 Aug 11:18

Thursday night jam sessions were legendary.
Re: Sinky's
red-star-par
Date: Wed 19 Aug 20:28

Agreed, I loved The Jam Sessions with The Falcons and anyone else who fancied a crack. Eck Paton used to be a highlight. I used to be in there Thursday, all night Friday till kicking out time when we would head down to Lorenzos and then Saturday we would kick off the night there before a pub crawl culminating in Nico's. Always a great atmosphere and good mix of people
Re: Sinky's
istvan kozma
Date: Thu 20 Aug 20:59

Big Eck and the night owls! Also a great band called Apparition.

Tuesday night karaoke. A favourite haunt of mine during the 90s

KOZMA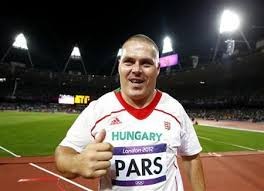 Post Edited (Thu 20 Aug 21:04)
Re: Sinky's
jake89
Date: Thu 20 Aug 21:51

It's a shame to see it go. I only got the briefest of experience of it before it changed quite a few times.

Suspect the plans will end up being rejected. Looks like it involves raising the height and sticking in a light tunnel to provide light to bedrooms. Might be okay on the top floor but the ground floor would be pretty dingey.

Would also assume there's scope for noise from the Kinema next door (saw Braisby are redoing the roof there that was only "fixed" by another roofer a couple of years ago).
Re: Sinky's
Topic Originator: Sergio
Date: Thu 20 Aug 22:14

For anyone interested in how it looks heres the link..
https://planning.fife.gov.uk/online/applicationDetails.do?activeTab=documents&keyVal=QBTZPPHFJCL00

bring on the partick....

Re: Sinky's
Topic Originator: Ben,D.A
Date: Sun 23 Aug 16:12

Ah, Alex Paton, a legend with those who new him.
---