Google outage
Topic Originator: buffy
Date: Mon 14 Dec 12:24

Major problems with Google today. Servers down over Europe.
Recorded on Downdetector :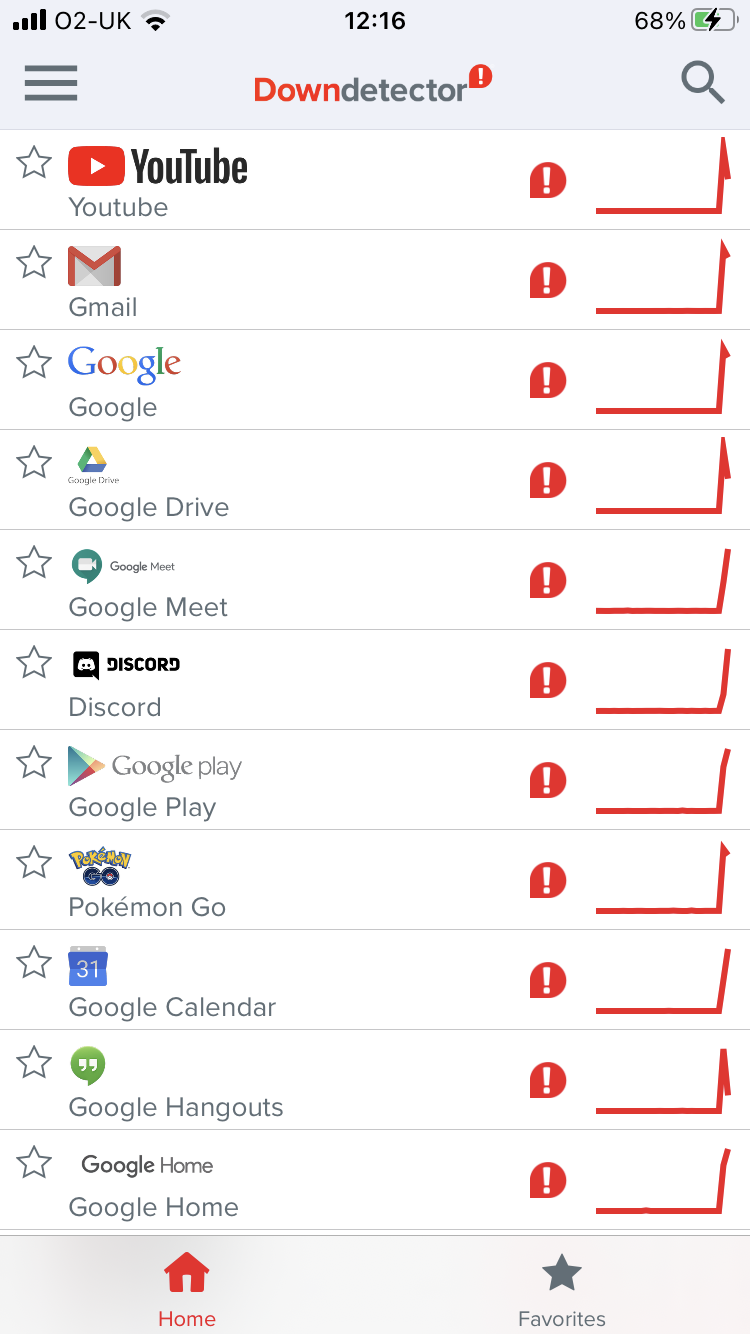 "Buffy's Buns are the finest in Fife", J. Spence 2019"
Re: Google outage
Topic Originator: aaaaaaaaaargh
Date: Mon 14 Dec 12:27

It smells like a cyber attack on Google Accounts.

Youtube and other things that use Google accounts can still be accessed but you need to log-off or use incognito mode.


Re: Google outage
Topic Originator: Squirrel Dodger
Date: Mon 14 Dec 13:48

Gmail seems to be back online again, now.

....................................................................

Beware of the squirrel
---