GG Riva
Date: Tue 26 Jan 08:12

I started a monthly savings plan with the Prudential in 2000, which I planned to cash in when I retired, but ended up letting it run on until June 2018 when I had a need for the money.

Imagine my surprise when I got an unexpected letter from the Pru last week, informing me that they'd carried out a review of taxes and charges made since 2011 and discovered that they had deducted too much from my savings. A nice wee cheque was enclosed. Please understand this is not an invitation for begging letters from the Dotnet community. 🙂 The sum of money is not exactly life changing, but more of a heads up for anyone who may have or has had money invested in this way.

I don't know if the deduction error is unique to the Prudential or not, but it was very honest of them to acknowledge their mistake and pay out on it. I wouldn't have been any the wiser if they hadn't.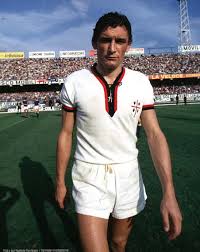 Not your average Sunday League player.