Topic Originator: GG Riva
Date: Fri 12 Mar 06:16

I know Juan, the owner, quite well. He`s a real gent. I practise my Spanish on him and he practises his Italian on me, when we bump into each other.

He`s been in the restaurant trade a long time. He`d like to retire and would happily have passed the business on to one of his kids but they`re not interested, so he put it up for sale a few years back. He didn`t get any concrete offers then and he`s not going to get any now, in the middle of a pandemic, so he`s been soldiering on, as best he can. He doesn`t want to simply abandon the clientele he built up both here in Dunfermline and Tapas Ducal`s previous location in Cowdenbeath.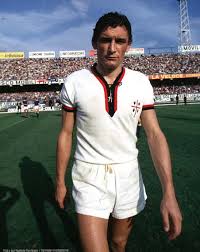 Not your average Sunday League player.