GG Riva
Date: Thu 2 Jun 19:51

If only they would live up to their name and stick to the frigging woods.

My neighbourhood is hoaching with them. They start calling to one another before 4 am making it impossible to get back to sleep once they`ve woken you up. And then there are their droppings. There`s not a lamp post which doesn`t double as a roost as the goo underneath testifies. It`s especially sticky after a rain shower, too.

I know they have as much right to live on this earth as we do but their population seems to be increasing exponentially. They seem to have very few natural predators. I lived on a farm as a kid and many hunters used to come regularly to shoot them. The butcher in the High St (Douglas Scott) used to sell them along with rabbits, but I don`t think anyone would buy them now.

Any ideas as to how I can scare them away and get a bit of peace?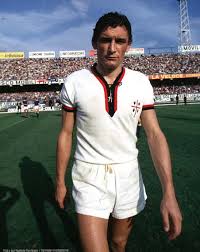 Not your average Sunday League player.