Judith Durham (d)
Topic Originator: sammer
Date: Sat 6 Aug 12:55

Judith Durham had some voice; once heard, never forgotten.

https://youtu.be/wOKDT0S2O3c

sammer
Re: Judith Durham (d)
twin par
Date: Sat 6 Aug 14:02

Agree,she had a fantastic voice,so natural.
Re: Judith Durham (d)
Topic Originator: Buspasspar
Date: Sat 6 Aug 15:29

That is sad .. what a singer she was RIP Judith

We are forever shaped by the Children we once were

Re: Judith Durham (d)
Posted from the iOS app

Topic Originator: parfection
Date: Sat 6 Aug 21:12

I'm happy to add my wee tribute here too. The Seekers were never trendy or hip, indeed it was probably 'uncool' to admit that you were a Seekers fan.
What I do know is that their music was a part of the soundtrack to my childhood, and their music is forever fixed to a very happy, carefree time when I was growing up.
Judith Durham had a very sweet voice and I'm sad to hear that she's passed away today. Goodbye and thank you.
Re: Judith Durham (d)
Topic Originator: wetherby
Date: Mon 8 Aug 21:15

Completely agree with sentiments Parfection. Just listened to MorningTown Ride and my eyes filled with tears remembering a wonderful childhood in the 60`s and lovely memories of listening to Junior Choice with my mum and dad.
Judith had a fantastically clear voice with perfect pitch.

It`s astonishing how music can awaken deep memories.


Re: Judith Durham (d)
twin par
Date: Mon 8 Aug 22:26

If only singers nowadays, could sing like her.Now ,it sounds so amateurish.Screamers,no talent.
Re: Judith Durham (d)
GG Riva
Date: Tue 9 Aug 05:53

Judith Durham was the Seekers, as far as I was concerned. Not my preferred taste in music in the 60s, but a fine, clear voice nevertheless. The only other female artist from that era who could compare with her was Dusty Springfield.

R.I.P. Judith.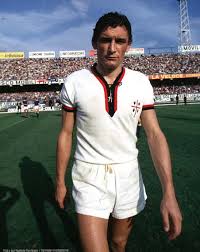 Not your average Sunday League player.
Re: Judith Durham (d)
LochgellyAlbert
Date: Tue 9 Aug 08:24

Some voice, brings back memories of the Aberdour beach parties in the swinging sixties....RIP Judith 😮‍💨
---