Inverness CT v Dunfermline Athletic (1/2 time full time photos)
Author: Neil Farrell Date: Saturday, 5th Nov 2005

www.DAFC.net is again (please signal, please) bringing you exclusive pictures at half-time and after the game.

Sorry for the lack of this facility in recent weeks (4 games in fact) but I was away on holiday during the October holidays - yes, we do have a life as well and the team were stretched enough as it was.

Prior to my departure on the morning of the Falkirk game this and the live updates were becoming increasingly popular. Sure it`s more work/things to do, but we`ve got to make best use of the new equipment we`ve invested in.

Don`t forget any picture that is our own on the site is available for purchase. You can get up to a 10" x 8" print at this moment in time (I`m working on making the files larger for bigger prints). A 10" x 8" will cost you £10 + postage/packaging with all profits going to the site to help pay for server fees, Dunfermline players shirt sponsorship, etc. Any pictures past or present that you would like a print off, please get in touch with me by the usual means.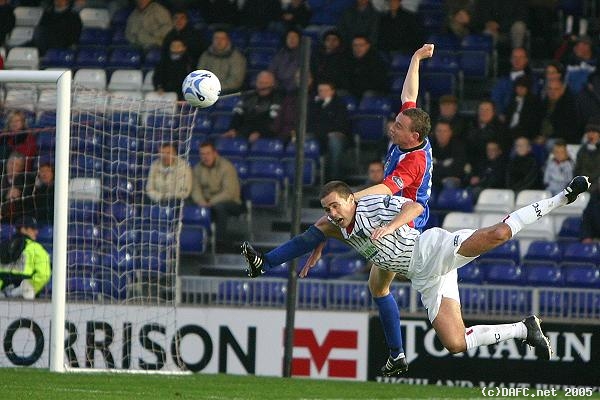 There was a signal at Inverness, but no room to operate or power supply. I`m now on the bus back and there`s absolutely no room to operate. Apologies to all.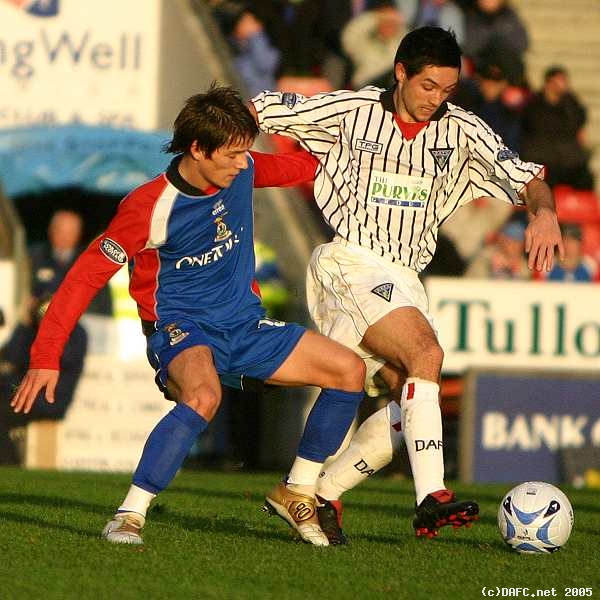 Gary Mason in action.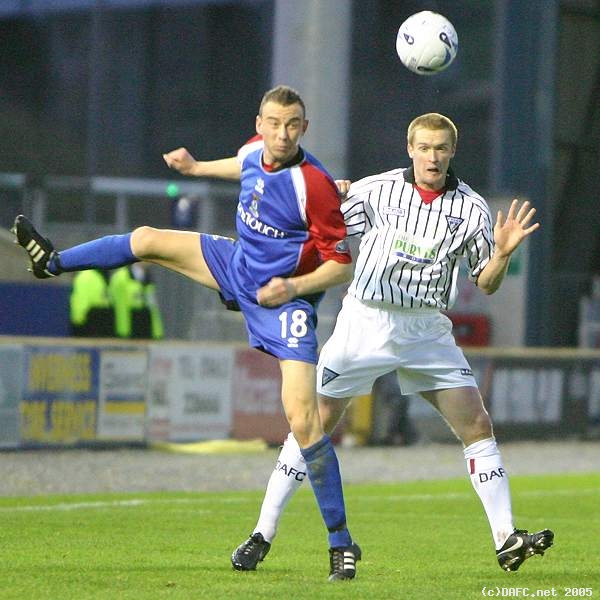 Greg Shields v David Proctor.
Related Stories


views: 2,285