Donations to PST
Date: Friday, 5th Jul 2013

Pars Fans have been fantastic over recent months with auctions and donations.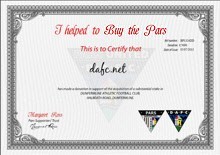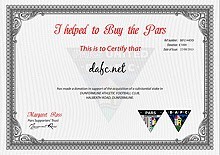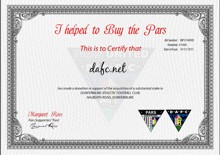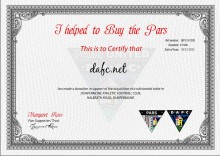 A donation of £5,000 was handed over to the PST by Kenny Mclachlan on the day that Pars United were awarded Preferred Bidder status.

Further donations of £10,000 wer made on 11th December 2013 and a further 2 certificates were received.
Preferred bidder status would not have happened if it was not for the fantastic support by the fans who were behind Pars United all the way.

This would not have happened if it was not for the enthusiasm and dedication of our wonderful fans over the last 6 momths as well as all those companies and individuals named in the Roll of Honour. A second certificate has now been issued meaning that overall £10,000 has been raised and passed to Pars United.

Certificate 1: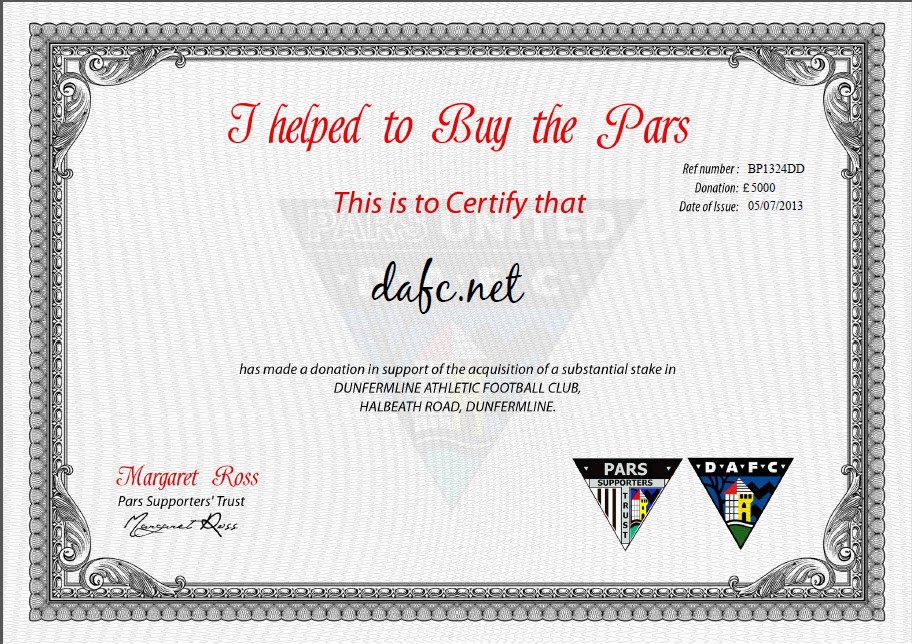 Certificate 2: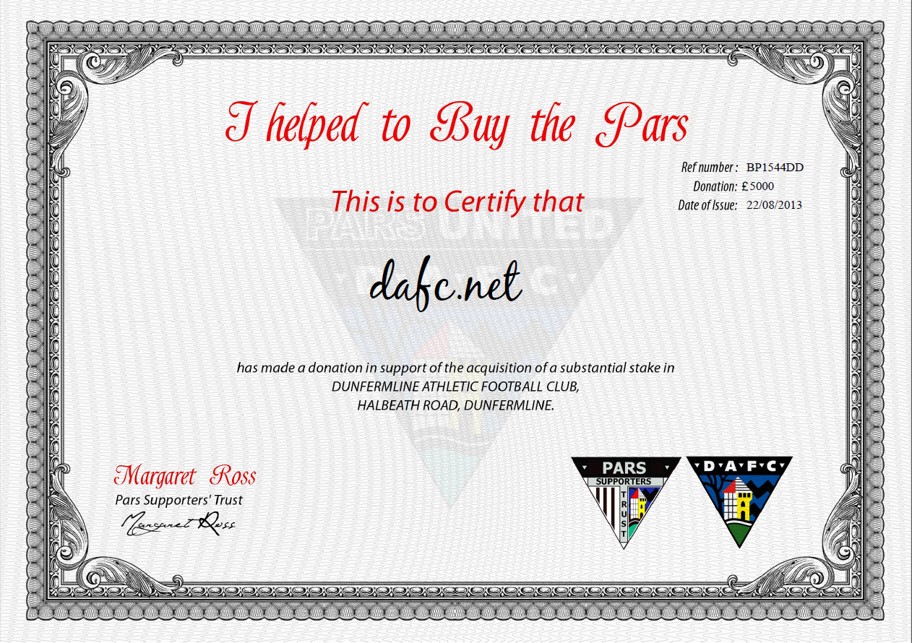 Certificate 3:





Certificate 4: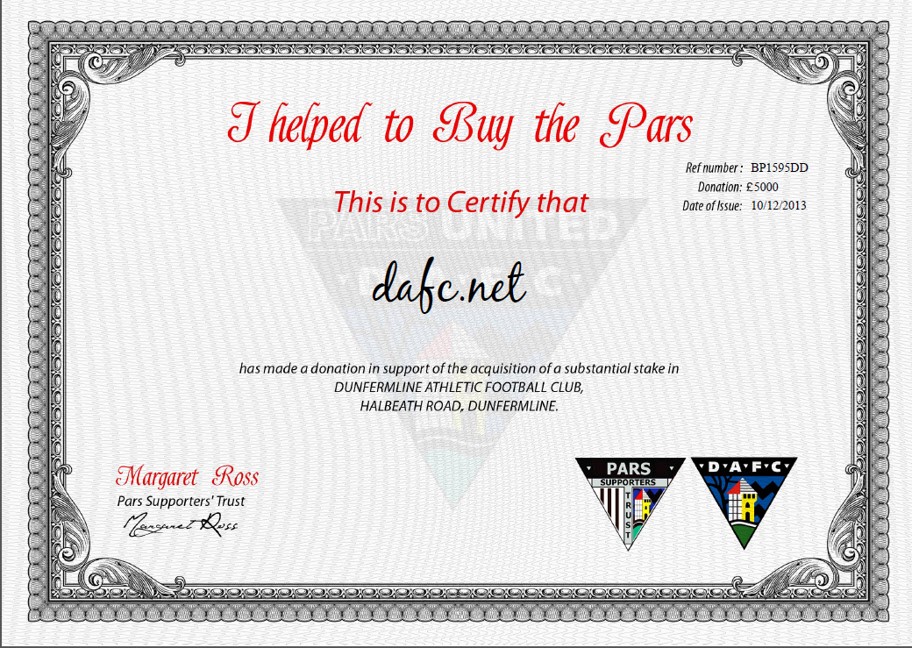 views: 29,023