DAFC release details about Legends
Author: Jason Barber Date: Friday, 2nd Aug 2002

DAFC today sent www.dafc.net a question and answer form which provides extra information about the soon to be open Legends Bar at East End Park. Memberships are currently available through the club office. Should you have any further queries, please do not hesitate to contact the club who will be happy to help.

Please check out the official site for latest details on legends, www.dafc.co.uk

==>> Click here for the club page for latest info on Legends Bar <==.

Here is the article which will hopefully shed some light on some of the questions that fans have been asking about opening times, capacity etc......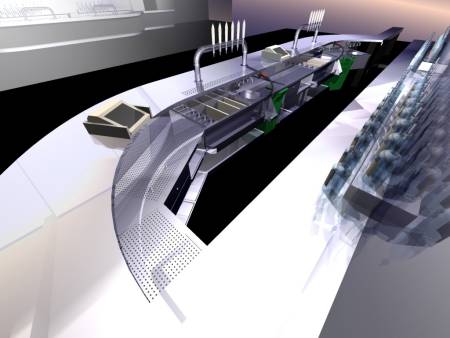 Legends Bar
Frequently Asked Questions ? Responses by Graeme Paccitti, General Manager, Dunfermline Conferencing and Banqueting

When will Legends be open?
Legends will be officially opened on Friday 9th August 2002 and on this night we will have Radio Forth hosting one of their party nights ? which means it will be promoted on Radio Forth 1 & 2 next week. This will be open to all as we are starting with an open door policy.

What are Legends opening hours?
Legends will open Monday to Sunday 11.00 a.m. to 11 p.m. at present, with no entry fee ? except for Saturdays prior to the game when it reverts to a membership only bar ? from 5.30 onwards it reverts back to a public bar.

Why does Legends have to be a members bar?
Match Days we have to run a membership policy this is due to the Safety at the Sports Ground Act.

The membership fee entitles member entry to the bar from 11 o?clock on Match day and from 4.45 pm. If a game falls midweek members can get access from 5 p.m. and then directly after the game.

Why do we have to pre-book guests into Legends?
This is again to due to the Safety at the Sports Ground Act and the police instructing us that we would not be able to exceed the 250 capacity limit.

Why is the limit set at 250?
This is split into 200 members with a guest list of 50, guests can only be signed in by members.




What will Legends look like?
It is going to be state of the art, with plasma screens and play station booths, pool tables. An artist`s impression is attached. A new heating system has been installed and it`s much brighter and spacious than the previous Paragon.

Will there be special bar prices?
Yes ? there will be but you will have to wait and see what we have on offer and offers will change match to match ? week to week.



Why is it called Legends?
We feel a new name was needed for the facility as so much reinvestment has gone into it and we need to keep reinforcing that it is a completely new facility.

How does the club benefit from this bar?
From the unique partnership we have developed with Stadia Investment Group, the club is the major benefactor from the bar. This contrasts with the previous arrangement with the Paragon, which was run as a social club for its members.


Contact details:
Tel: 01383 741177
Fax: 01383 741411
email: commercial@dafc.co.uk
Related Stories


views: 34,311