BBC Bias
Topic Originator: desparado
Date: Sat 15 Aug 08:47

Interesting read here from former BBC executive producer Gareth Wardell.

Highlights the undoubted political bias the BBC have in relation to Scottish politics, not that there has been any doubt in my mind but when it is laid out in black and white so to speak it is astounding really.

Expect more of the same in the months to come. The state broadcaster will swing in to full propaganda mode.

The natives of the last colonial outpost must be kept in their place.


I was totally unaware of Douglas Hurd's contribution to the 1979 referendum, never read or heard of that before. Not surprisingly the BBC broadcast it in the run up to that referendum.

The references to Jackie Bird are not surprising in the least.


https://grousebeater.wordpress.com/2014/12/02/the-basterdisation-of-the-bbc/

https://wp.me/p4fd9j-HE
Re: BBC Bias
Topic Originator: sammer
Date: Sat 15 Aug 16:41

'Scotch on the Rocks,' Douglas Hurd's creaky political thriller. was shown on BBC in the early 1970s- quite a time before any devolution vote- but its intention to blacken the idea of Scottish Nationalism possibly back-fired.

For a start the plot was plainly ridiculous: why would SNP hardliners want to blow up the Forth Road Bridge? More ludicrously, fanatical Bill Simpson (former Dr, Finlay) ventured into the dark streets of Glasgow to rouse the 'Glasgow Gangs' into nationalist fury and was met with wide support.

Maybe more important was how the programme was received by impressionable teenagers like myself. Rather than turning us against the SNP, 'Scotch on the Rocks' was quite inspiring, suggesting that there were people around us who would give their life for their country. In the years that followed a fair number of explosions (usually of pylons and the like) were laid at the door of the so-called 'Tartan Army' and the members who were apprehended were often young men that had been influenced by Hurd's anti-SNP work.
Re: BBC Bias
red-star-par
Date: Sat 15 Aug 17:54

I've got to admit the recent coverage by the BBC radio news bulletin has really laid bare that they are not impartial. This week there were a couple of examples of this, making anything that could paint the SNP in a bad light into a major issue. On Thursday, the main story was about the exam results in England and they had one soundbite on the bulletin which was from a student in England who happened to say the way it had been handled in England was so much better than what had happened in Scotland
Re: BBC Bias
Topic Originator: desparado
Date: Sun 16 Aug 16:48

Cheers for the info Sammer. I will need to do a wee bit of research into that.

RSP. Of course they are not impartial, never have been and never will be.

I used to listen to GMS quite a lot a few years ago but got turned off by their obvious bias.

Very very rarely listen to any news on the BBC these days.
Re: BBC Bias
Topic Originator: Buspasspar
Date: Sun 16 Aug 18:46

I remember sammer back in the early 70's after a session in the Auld Hoose Kikcaldy... Me and my pal Joe were followed and accosted as we left the pub at closing time

An aggressive guy tried to recruit us into the Tartan Army and we told him Not interested

He then got more aggressive and started slapping us

Joe and myself had been training and amateur boxing in Kirkcaldy for 2 years so we gave Mr. Aggression a couple of taps to his napper and went for some chips
Re: BBC Bias
Topic Originator: sammer
Date: Sun 16 Aug 19:14

BPP,
I've been in the Auld Hoose a couple of times in the mid 1970s but didn't realise it was a recruiting billet for the Tartan Army! It sounds like your recruiter was along Douglas Hurd lines in terms of credibility.

Desperado,
I've done some research and it turns out 'Scotch on the Rocks' was shown as a 5 part series in the summer of 1973 and generated a storm of criticism from the SNP. Douglas Hurd even wrote to the Glasgow Herald to accuse the SNP of being over sensitive. For many years BBC Scotland claimed the tapes had been wiped but later admitted they were stored in an archive where they will doubtless remain. The SNP, the respectable party of government, will never allow it to be shown. And maybe the UK Establishment fears it could ignite militant republicanism: Alex Salmond, with whom I share a birthday, is on record as saying he thought it was a great programme when he saw it as a teenager.

There is a one minute 'Scotch on the Rocks' clip on youtube with Maurice Roeves, the chisel faced Scots actor, leading the 'Glasgow Gangs' alongside Bill Simpson who is an MI5 agent. John Cairney played a Matt Lygate type Communist/Nationalist who has to escape in a boat, Bonnie Prince Charlie style, to Moscow. Yep, it was as bad as that but highly enjoyable nonetheless.
Re: BBC Bias
GG Riva
Date: Mon 17 Aug 14:26

Is the Auld Hoose not in Cardenden, or are they two different pubs with the same name? The guy that runs the Cardenden pub is Tommy McFarlane, an old classmate and a very decent goalkeeper, many moons ago.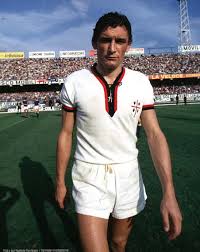 Not your average Sunday League player.
Re: BBC Bias
Topic Originator: Luxembourg Par
Date: Mon 17 Aug 14:37

The Auld Hoose in Kirkcaldy is now called the 'Wynd' - across the road from Wetherspoons, just down from the old Fife Free Press offices.

Might have had a few in there, once apon a time, with it being the closest bar to Kirkcaldy Tech...


Re: BBC Bias
Topic Originator: Buspasspar
Date: Mon 17 Aug 15:43

Aye LuxPar it is at the foot of the Kirk Wynd if I remember correctly It had a braw coal fire on the right hand side as you walked in and the bar on the left
Re: BBC Bias
parsfan
Date: Tue 18 Aug 12:52

Did anyone see BBC 2's documentary on the case for the prosecution in the Salmond trial?

Looks open-and-shut at the moment, one can only assume they'll do another one on the case for the defence to explain why the outcome was so different from the one they clearly wanted.

~~~~~~~~~~~~~~~~~~~~~~~~
The universe is ruled by chance and indifference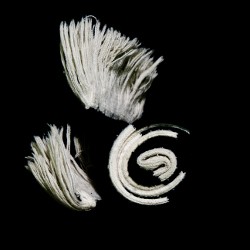 Post Edited (Tue 18 Aug 13:18)
Re: BBC Bias
Topic Originator: wee eck
Date: Tue 18 Aug 13:24

I watched it. There were lots of references to conspiracies and plots but no hard evidence presented even by Alex Salmond's allies when pressed.
---