NEWS UPDATE: VfB STUTTGART and FC GIRONDINS de BORDEAUX PRINTS NOW AVAILABLE TO PURCHASE
Date: Friday, 9th Jun 2023

COLLECT AT THE PAUL TOWN ART EXHIBITION: `THOSE EUROPEAN NIGHTS` PUVIS SUITE, EAST END PARK 14.00 to 16.00 Friday 23 June, before the FC St Pauli friendly game.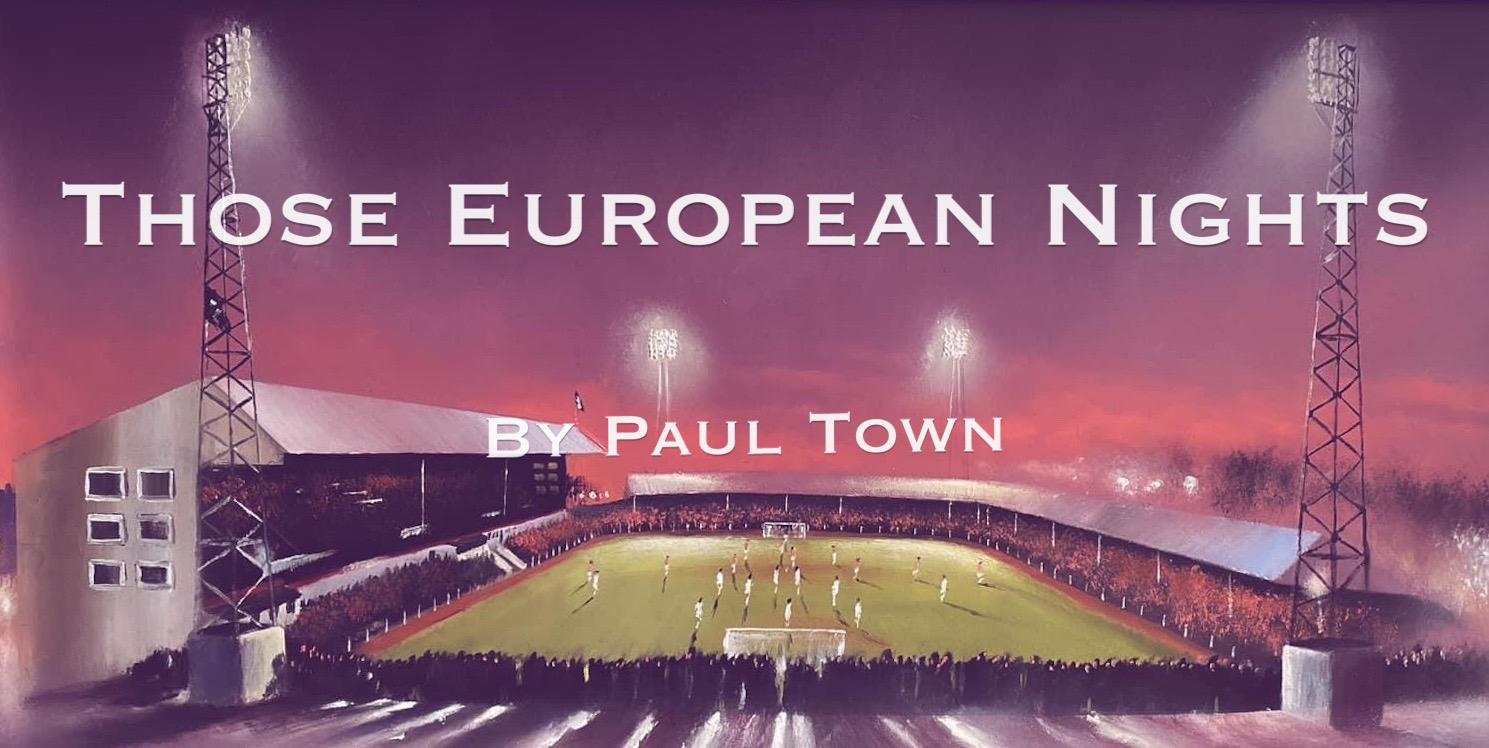 (Alternatively: collection by personal arrangement in Dunfermline or by post)

Note: Everton and Athletic Bilbao prints will also be on sale at the Art Exhibition, along with orders taken for additional bespoke binders for the series.

Card payment
European Series: Stuttgart and Bordeaux Prints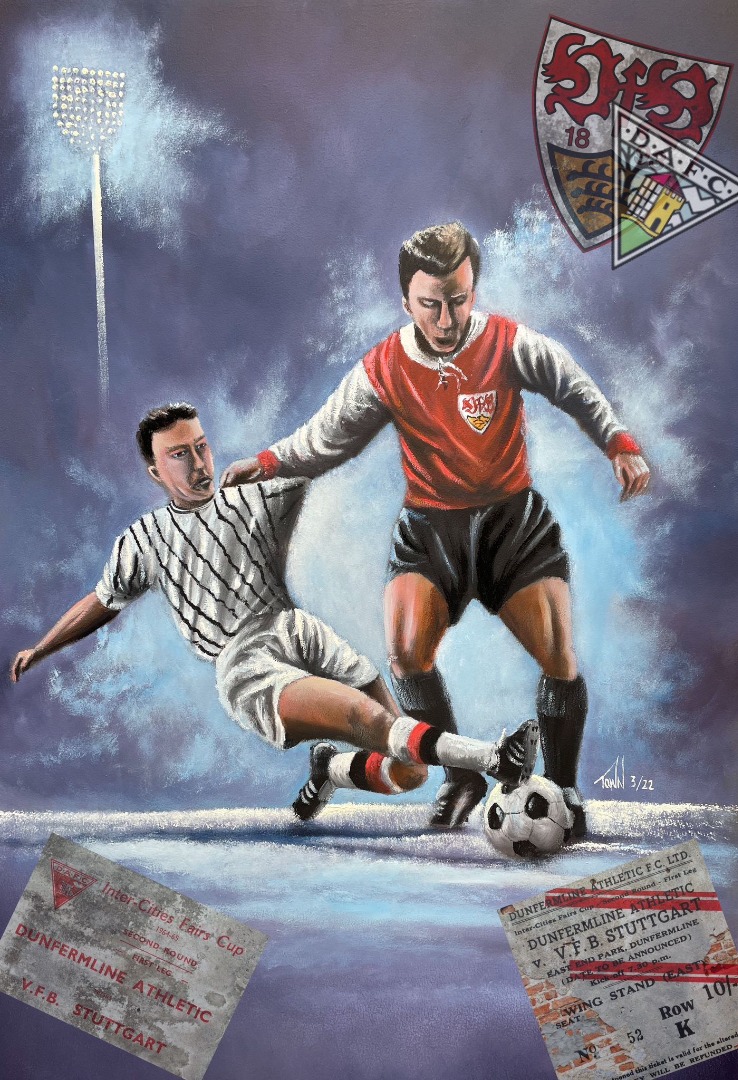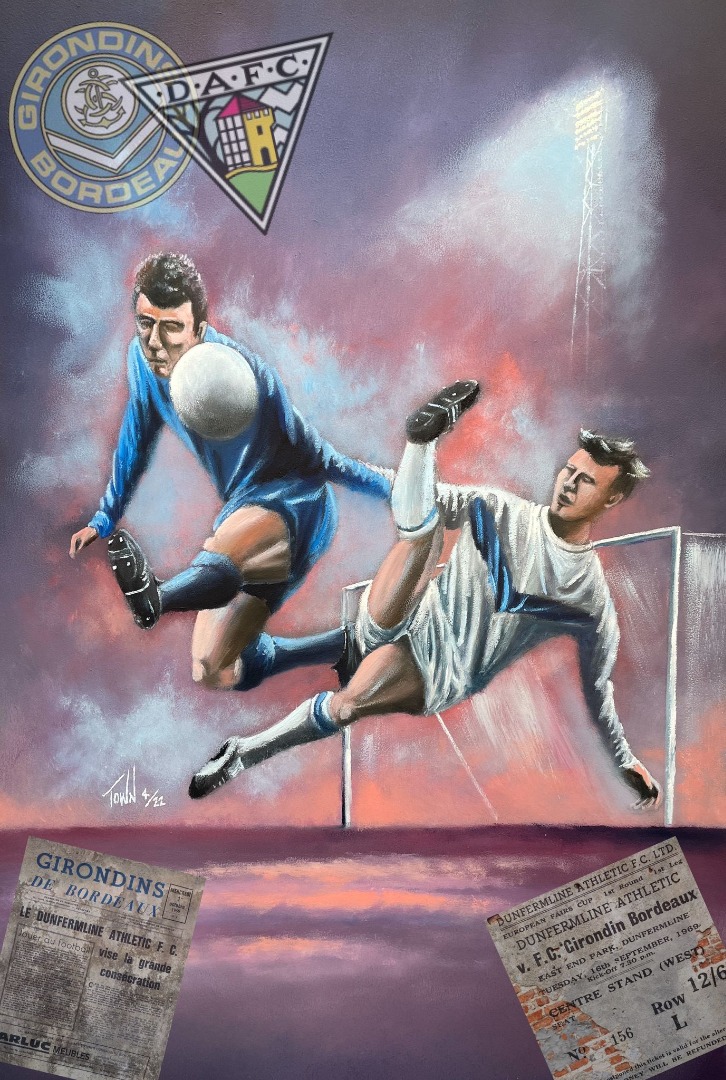 `THOSE EUROPEAN NIGHTS`: THE STORY SO FAR
Twenty-two opponents. Nights of triumph and tragedy. Evenings of glory.

This is a series of twenty-two paintings by renowned football artist Paul Town. They record the shirts worn by Dunfermline Athletic and their opponents in European football matches between 1961 and 2007 and bring back the drama of those contests.Associated with each painting are limited editions of eighty-eight prints. Each print is numbered and they are individually signed by Paul Town. These include images of artefacts associated with the game such as match programmes, ticket stubs and newspaper cuttings.


Introduction by Jason Barber and Paul Town

Jason Barber chatting to Paul Town about how the idea came about for the paintings.. Snippets of th egame against Everton and a recent youth academy player included.


views: 2,093