Search:
Highlights from interviews given by Jim McIntyre and Paul Hegarty after the game against Livingston at East End Park.
Read more
After last week's goal-fest it was almost inevitable that a single goal would win this one. Greg Shields had said beforehand that was a "must-win" and after a poor first half Greg himself popped up with a controversial 65th minute winner. Although the Pars have played better and lost this season, they go into the New Year with renewed heart.
Read more
Read more

Having captained Dunfermline Athletic, won the Scottish Cup, played in the club`s first European matches and then managed the club, George Miller clearly played a massive part in the history of The Pars.
Read more
Highlights from interviews given by John Brown and Jim McIntyre after the game against Clyde at East End Park.
Read more
What a crazy, crazy game. Letting children in for free is the normal precursor to a stultifying 0-0 snore draw, but that particular form book was dispensed with as both defences gave the dozen or so Santa Clauses in the crowd lessons in Yuletide generosity. Both sides could have won it, so a draw is about right.


Read more
Three home defeats so will Santa come to East end Park today ? if you can`t get along then tune in to find out
Read more
The Pars eventually got what they deserved after again finding a late winner, despite missing a host of gilt-edged chances to add to Nick Phinn's early strike. With St Johnstone also finding a late winner this keeps the pressure on at the top of the table.


Read more
The weather seems to be holding out down in Dumfries and our roving reported has arrived, now just waiting for kick-off at 3pm.
Read more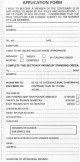 Formed back in 1985, the Centenary Club has now donated over £750,000 to DAFC since that time. The 25th anniversary year is now not too far away, and the club continues to go from strength to strength in its main aim of helping to provide funds to both DAFC and its members.
Read more

Norrie McCathie benevolent fund will be holding a fund raising collection at the Dunfermline v Livingston match on 27th December at East End Park.
Read more
Read more