Brothers Whisky donated to a lucky Pars Fan
Date: Wednesday, 26th Dec 2018

With the release of the Brothers Whisky in support of the [ reserve/young players fund ] DAFC.net decided to get hold of one of the bottles with the aim of giving it to one lucky supporter.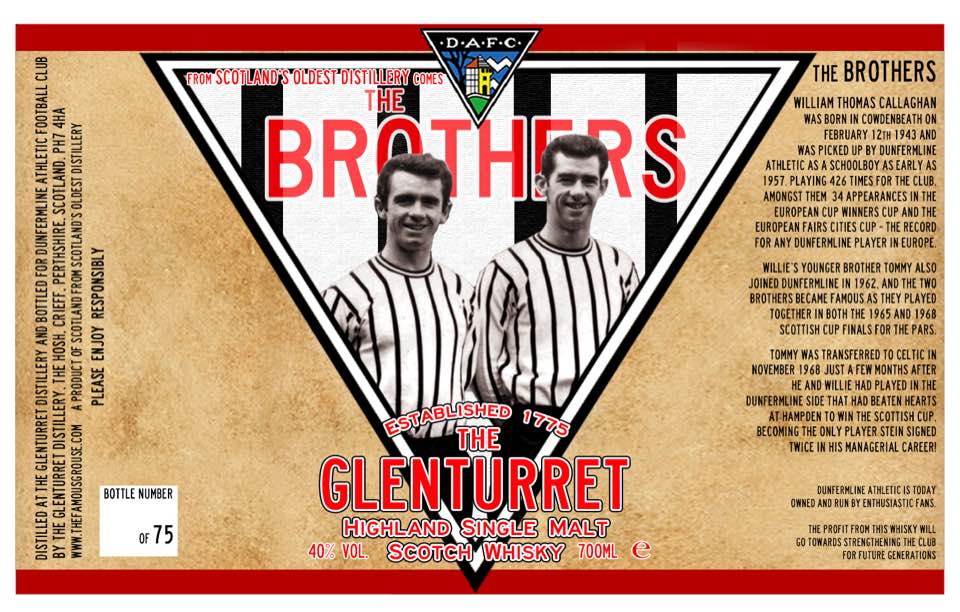 We posted a story on the website asking people to nominate a worth fan who would love to get a bottle.

We received a few nominations for young and old fans. It was a difficult decision to pick a single fan but the admin team on DAFC.net decided on Bob Lawson, you can see Bob collecting his whisky below. This was presented prior to the home game on 22nd December in Marv`s Tea Room.
Bob has been a Dunfermline fan when the Callaghan brothers played for Dunfermline. Bob certainly saw the Brothers play and can recall many of the great times from the sixties.

Bob's health has not been great recently but he still gets to the Dunfermline home games as often as he can.

A very fitting destination for this speical bottle of whisky, I`m sure you will all agree.



views: 1,227