DAFC plan fans forum in Edinburgh
Author: Jason Barber Date: Sunday, 11th Jan 2004

If you are interested in heading along, it is taking place on Tuesday the 3rd of February. The location is The Cafe Royal Bistro, West Register St at 7pm. Easy to find, it is just across from Waverley Station if you want to make the trip from Dunfermline.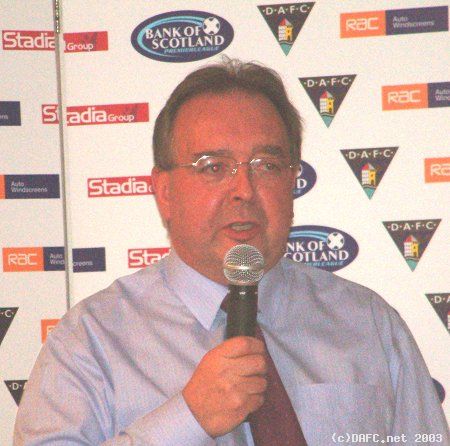 Jim Leishman is organising the panel just now, though it is expected to be along similar lines to the previous one which presided over the East End Park forum. It is also hoped that some of the Edinburgh/Lothian based Pars players will be able to make it along.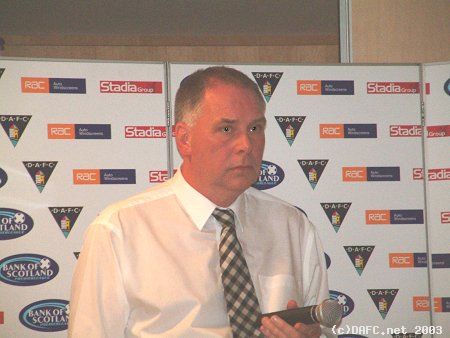 DAFC Chairman, John Yorkston speaking at forum
The Lothian 68 Dunfermline supporters club will also be having a quiz at some point during the evening, so if the financial talk gets too serious, hopefully the quiz will help to lighten the mood slightly!

Any Pars fan is encouraged to attend and ask questions about any issue regarding the club.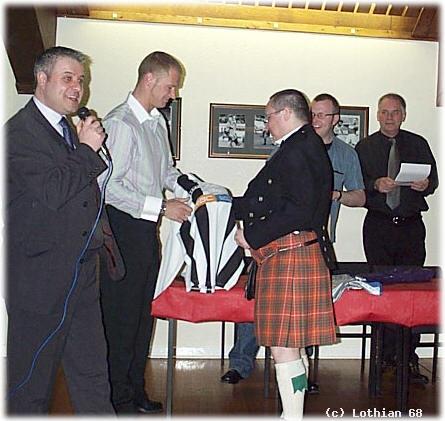 Lothian 68 Club
Related Stories


views: 3,651