Falkirk v Dunfermline (First pictures)
Date: Saturday, 15th Apr 2006

Sorry for the lack of coverage despite promising it. I`ll need to try and re-install the software for the GPRS card as there was a malfunction with it at half time.

To compensate I`ll put up more pictures up from the game than normal. These will be different to the pictures you will see on the match report.
This header goes narrowly wide of the post.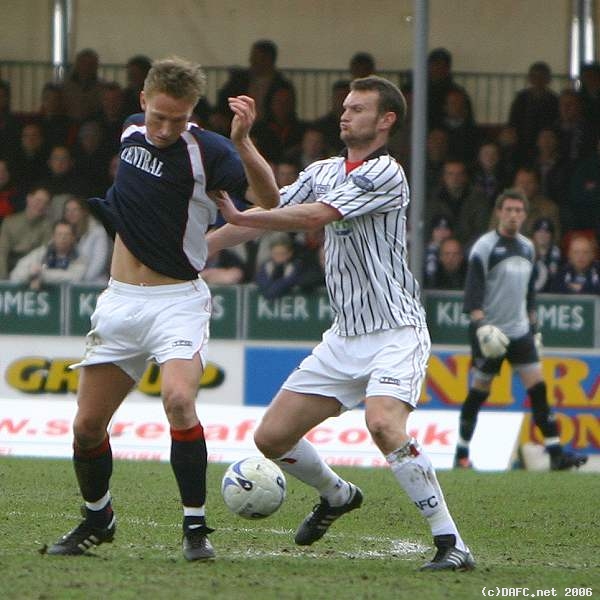 A solid performance from Scott Wilson in defence today.
Related Stories


views: 3,655