Football Aid 2004
Date: Tuesday, 21st Oct 2003

Every fan dreams of one day playing for his favourite team, of pulling on that coveted strip and running through the tunnel onto the hallowed turf. Sign up with Football Aid now and we can make this dream a reality!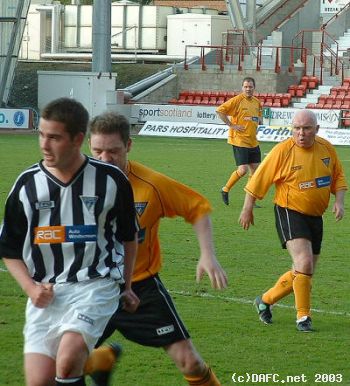 Sign up with Football Aid now and we can make this dream a reality!

This year, for the first time, Football Aid are giving our players the chance to secure their place before online bidding starts in January 2004.

For a premium price you can secure a place now or wait until the main bidding period and take your chance then. We feel this is a unique opportunity for our fans to raise the money required to play over an extended period of time and have a laugh raising it too!

Remember the money you raise will go towards helping charities chosen by your club as well as those chosen by Football Aid.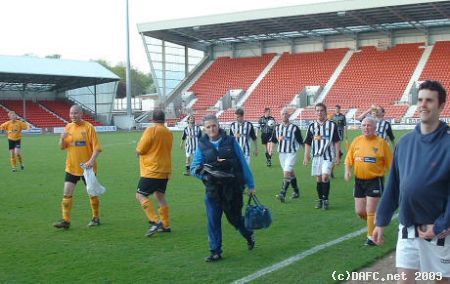 [no description]
The positions available now are as follows -

"SPONSORED TO PLAY" positions -
These positions are available on a first come first served basis. The players who apply first and are allocated to these positions are then given until the 15th of December to raise the minimum amount in sponsorship funds.

"BUY NOW, PLAY LATER" positions -
For a fixed fee, these positions can be secured now by contacting us and making the full payment immediately.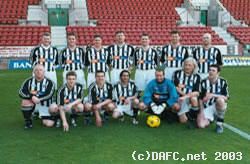 [no description]
Please just visit www.footballaid.com and go to the individual club pages for full details of prices and positions available. Terms and conditions apply and all players will have to register and agree to these conditions before taking part.

The remaining positions (and any of the above unfilled positions) will be available for open bidding online from January 2004. If you do wish to go ahead with one of the positions that are available now, please contact Football Aid by e-mail at info@footballaid.com for more information or phone our sales team on 0131 220 5999 to secure your place now!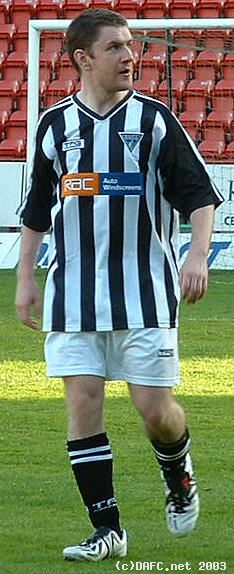 new centre half
for the Pars ??




views: 2,413