Headless Competition WINNER
Author: Brian Duncan Date: Tuesday, 14th Feb 2006

Two tickets for the game against Celtic on Sunday 19th February 2006. KO 2pm. and the winner is ...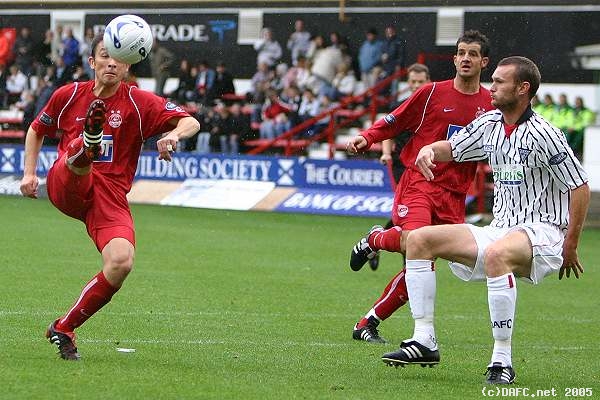 The winner of the competition is David and here`s his father collecting the tickets. [photo to follow...] Thanks to all those that enterred. the Pars player is obviously Scott Wilson. DAFC.net pay into the Pars Lottery every week and last week we won two tickets for the coming game at East End Park against Celtic.
For your chance to win both tickets tell us who you think this player is and what was the score of this game ?
Also as an auxilliary question (just for fun) Who is the unknown player in the red shirt ??
NOTE: a pop-up window is expected so please ensure that your spam blocker allows it. (I have done this so that a form is used and our email address is hidden)
Competition closes Noon on Saturday 18th Feb 2006. please leave us a telephone number so that we can contact you.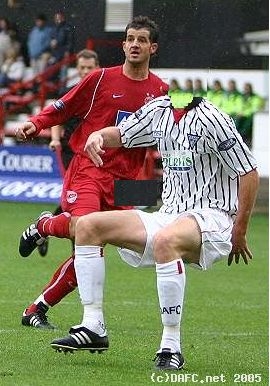 views: 3,444