How Can Dunfermline Move Up The Table ?
Date: Friday, 22nd Oct 2021

It would be an understatement to say that things are not looking too good for Dunfermline Athletic at the moment. With only five points from nine games, the team will know that something has to change if they're going to move up the table and have any chance of avoiding relegation from the SPFL Cinch Championship at the end of the 2021-22 season.
Ideally, they'll change something that gets them close to the form that took them to fourth in the table last campaign. Of course, at this stage, you'll have to imagine that another top-half finish would be extremely difficult to achieve, even if there are still plenty of points available.

Peter Grant has still grounds for optimism, "I understand the frustrations — there is no getting away from that — and I'd love it to be completely different. Hopefully that starts on Saturday.". As it was last Saturday`s home game against Kilmarnock did give hope for optimism, yet at the same time, you could see what it feels like being at the bottom of the league.

Getting a third goal within three matches chalked off - two for offside against Craig Wighton versus Raith Rovers and Kevin O`Hara vs Queen of the South, as well as Mark Connolly`s header being disallowed at the weekend due to a foul given by Match Referee, Greg Aitken - and then losing a goal within a minute of scoring one themselves. However, the character to shown to bounce back twice from conceding goals, plus the aforementioned disallowed effort, provides the greatest hope of them all for Pars fans around the globe.

But avoiding relegation? Of course they can do it -- if they make the following changes...
Improve Home Form
If Dunfermline Athletic are to have any chance of avoiding relegation to League One, then they'll have to improve their home form. So far this season, their home performances have fallen well short of expectations. So far, only the 2 goals scored on Saturday against Killie have been registered by Peter Grant`s men at East End Park in the Scottish 2nd-Tier this term so far, with a win yet to be seen by the black and white faithful in the division.

Yet if they can turn things around, then they'll have a valuable weapon in their back pocket. Let's not forget that home advantage can be critical; it's so key, in fact, that it's one of the main things that experts keep in mind when making football predictions.
Figuring Out How To Score
The Pars will need to win a few games if they're going to march up the table; you can't expect to win games if you're not scoring goals! The best you can hope for at that stage is a draw, but given the mistakes that they're making at the back, you can't rely on grinding out 0-0 results all season long (nor expecting that to lead to a successful campaign). During the opening quarter - nine games - they have only scored six goals: perhaps more alarmingly, they haven't even looked like they were going to score more goals over the course of the campaign.

Prior to Saturday, Grant`s men had struggled just one shot on target in 270+ minutes of football. A lack of goals is no great cause for concern if you sense that you've just been unlucky, but Athletic can't say that at the moment, since they haven't created all that much from open play nor set-pieces. Last season, their early season form was good and that was largely down to the impact of Centre-Back and Captain, Euan Murray, who went on a goal-scoring run that pushed Stevie Crawford`s men to the summit of the SPFL Ladbrokes Championship.

Albeit, this term, they have seemingly had a higher number of chalked-off goals than would normally be expected, particularly in consecutive matches.

How do you figure out how to score? That's for the Coaching Staff of Greg Shields and Steven Whittaker - alongside Manager Peter Grant - to figure out. However, an increase in confidence levels would surely help a fair amount: the late fightback against pre-seasonn promotion favourites Kilmarnock, will allow the West Fife side to kick-on as they head into the second quarter of the season this weekend, against Partick Thistle. Peter Grant is also convinced that he has the right supporting cast:- "I'm lucky to have two fantastic lieutenants in Shieldsy (Greg Shields) and Steven (Whittaker), who are young men but they know the game very well. They have an unbelievable work ethic and professionalism."

And talking of confidence levels...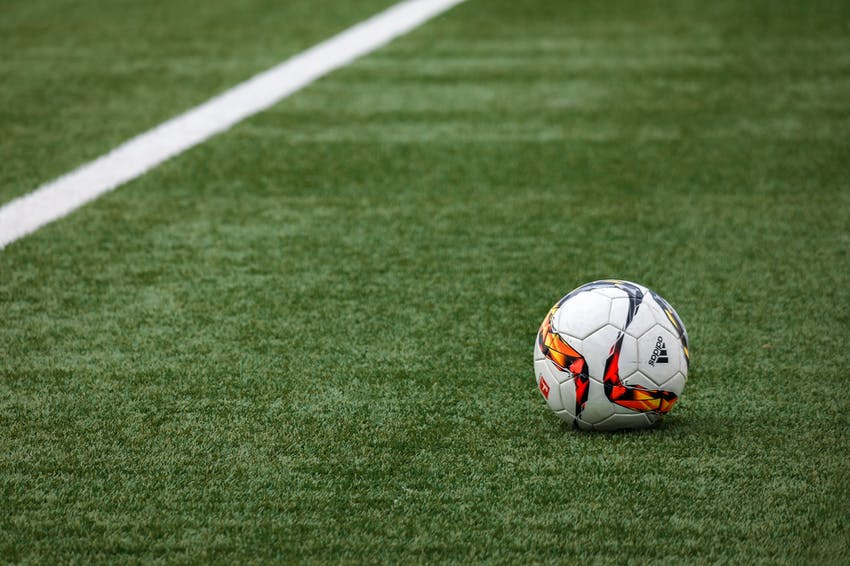 An Inch of Confidence
Games aren't won or lost before a ball has been kicked, but they also kind of are. At the moment, Dunfermline Athletic are playing like a team that does not expect to draw, let alone win. And when you go out with that attitude, you'll be setting yourself for a tough afternoon of football! As has been stated on this site post-Kilmarnock, the performance levels were much higher and a competitive edge was clearly evident within the Pars` play throughout the game.

Dom Thomas returned to the starting line-up on the right, Ryan Dow drifted inside from the left, while Craig Wighton did a lot of hard work, just behind Kevin O`Hara, which helped create numerous opportunities to score.  

A lack of confidence in football brings two problems: first, it makes it more difficult to score since you don't have the confidence to take the fight to the other team. The second issue is that it increases the likelihood of a player committing an error. We've already seen far too many defensive and goalkeeping individual errors from the side this season, however these have became far less in recent weeks following the change of shape from a 3 at the back to a more `traditional` back 4.

A little confidence boosting victory in Maryhill this Saturday, would go a long way to building momentum and providing a springboard for the Club to propel itself up the league, especially with Raith Rovers and Arbroath also to come within 7 days. How does a team get a confidence boost? By winning football matches. 
Beating The Other Teams
The good news is that to stay in the division, they just need to finish eighth or higher. After Saturday`s fightback, with the 95th minute equaliser from Aaron Comrie, against Kilmarnock, the fanbase may also be slightly more enthused with the effort and attitude levels shown within the squad and can look forward to the next set of tough fixtures which are upon them, with games coming thick and fast.

One way they can do this is to be just slightly less bad than the other teams around them. If they can win their matches against Greenock Morton, Hamilton Academical, and the like, then they'll be putting themselves in a good position to stay in the division for a seventh year. 

It must be said though, that Peter Grant`s aspirations are further up the table than just missing out on a relegation play-off spot. The fans` aspirations are clearly much higher than that too - there are always 3 ways to do things with DAFC: the easy way, the hard way and the Pars way - would we have it any differently?!

Looking back has there been other Managers under threat of their job, indeed, plenty ! Alec Ferguson at Manchester United and (more recently) Robbie Nielson at Hearts.

Guest Reporter.


Related Stories


views: 1,612