Inaugural Academy Day
Date: Saturday, 14th Jan 2023

The Dunfermline Youth Academy will be present at the game today against Peterhead meeting fans and having a bucket collection. What a superb turnout from the Youth Academy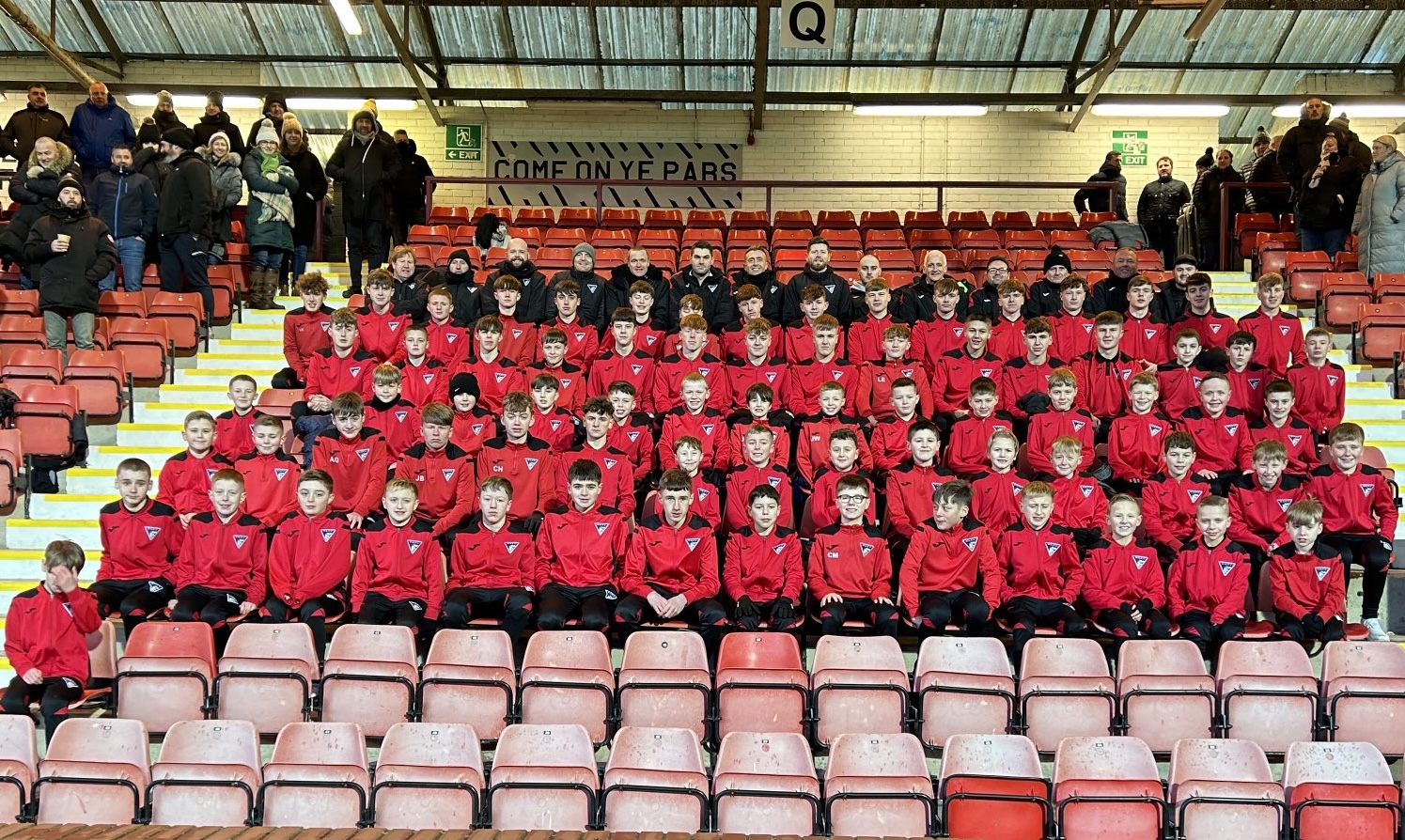 Before the game, senior Academy players will be in attendance at each of the turnstiles armed with empty buckets. Hopefully by the time the game begins these buckets will not be so empty! The bucket collection at today's game for the Academy will help defray the costs the club incurs in being the only League 1 club who has an Academy in the SFA Performance and Performance Progressive Tier.

So as you make a donation as you enter the stadium today, look closely at the face of the academy player holding the bucket. Next time you see him as you sit in the stands, he just might be on the pitch wearing a Pars jersey. Your contribution will have helped make that possible.

story on Club website
Also at half time, one one of the Supporters Groups are showing their support for the Academy in financial terms by handing over cheques to help fund the multitude of activities that go on with the players on a weekly basis. Many thanks to DAFC.Net for the donation of £1000. A further donation was also given to the Dunfermline Athletic Heritage Trust received £1,000.

Bill Hendry the Head of the Youth Academy was very appreciative of the Pars fans on DAFC.net for their fantastic support in the Raffle prior to Christmas.

The DASC Donation Shop give their proceeds to the Academy on Saturday. Since they started donating they have now raised £5000. So, please keep helping, it is the future of DAFC. Fantastic effort from DASC and the fans !!

Related Stories


views: 336