Jim Leishman answers your questions!
Author: Jason Barber Date: Friday, 5th Sep 2003

Jim answered the questions that our readers put forward and here are some of the responses! The full transcript can be found by reading the thread on the open forum.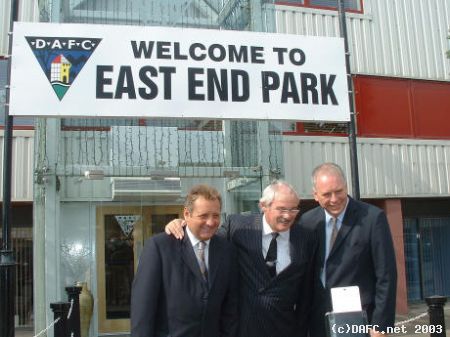 Q Jim - during your spell as team manager, the Pars attracted some pretty big crowds. Given the current state of scottish football, and bearing in mind how much football in general has changed over the last 10 - 15 years, do you think we can ever hope to get the crowds back (or close to!) to that sort of level?

JIM "We live in hope, bring a pal!!"


Q Just supposing , you`d never left East End do you think we would have made it into Europe by now?

JIM "I`m sure the 2 Jimmies will get us there."


Q - Who would you say in your time with dunfermline as a manager was your best signing?

JIM "I would have to say Istvan Kozma, John Watson, Ian McCall, John Holt etc."


Q (from Chico!) Ah ken yer a wee tad nifty wi` the auld ink an` auld quill an` ah`ll never be as poetic as yer guid `sel but....how wid ye like tae be as guid lookin` as me?

JIM "Yahoor Sir. I agree about being back years ago but I was no bad looking in my day."


Q Jim can you bring in Marvyn Andrews and Jackie McNamara to east end park?

JIM "If only, but Jimmy Calderwood dictates who we can try and sign."
Q I wonder if you could fix it for the cage to be resurrected. I am sure you will remember how the fans used to get the whole ground buzzing, and the lift it gave the players when the going got tough! The atmosphere at East end has been sadly lacking over recent seasons. I for one would like nothing better than to sing & shout my head off for 90mins. Young pars have yet to experence what a buzzing East end is like.

JIM "Totally agree. "Up the Pars"


Q Big Jim - During your whole career what game would you say has been your most memorable as manager and player?

JIM "My most memorable moment would be beating Celtic at Parkhead, Rangers in the Cup "2-0", scoring the winning goal at Ibrox, "4-3" The Pars."


Q To encourage fans to feel part of the club has it been considered consulting them on new designs for home and away tops. I`m sure this is something that the supporters trust would love to be involved with, assuming all goes well in setting one up.

JIM "Good idea. I have passed on your e-mail to our commercial department."


Q What are your views on entering the Inter Toto cup?

JIM "It is up to the manager. If the timing was right possibly worth considering"


Q What do you think about us fans getting a go at halftime penalties?

JIM "Good idea about penalties, possibly run a competition."

Hopefully all your questions were answered!

Remember the 1985/86 second division winning side are coming back to East End Park on the 2nd November!

Book your tickets now to meet Jim and the players who helped put the club back on the road to success after too many years in the doldrums! email msteaua@aol.com for further information!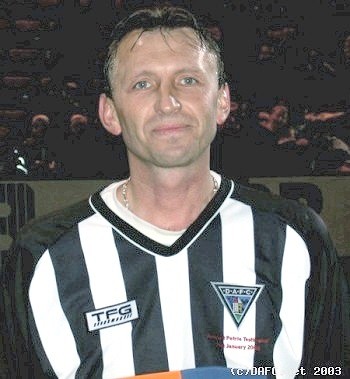 Best Par ever?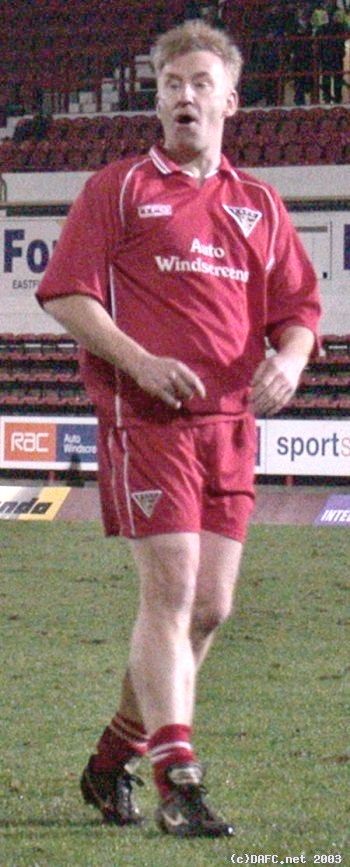 Winker Watson




views: 3,408