Mental Health Awareness
Date: Wednesday, 18th Nov 2020

With the festive period nearly upon us, it is safe to say that this one will be not the same as ones we are used to.

There is still a lot of uncertainty surrounding us with covid-19, and what the restrictions will be.

This will have an affect on our fanbase and local community.
As the Mental Health Ambassador for the football club, I am pleased to say we are teaming up with the Samaritans to promote and raise awareness the service they provide. The Samaritans offer listening and support to people in the community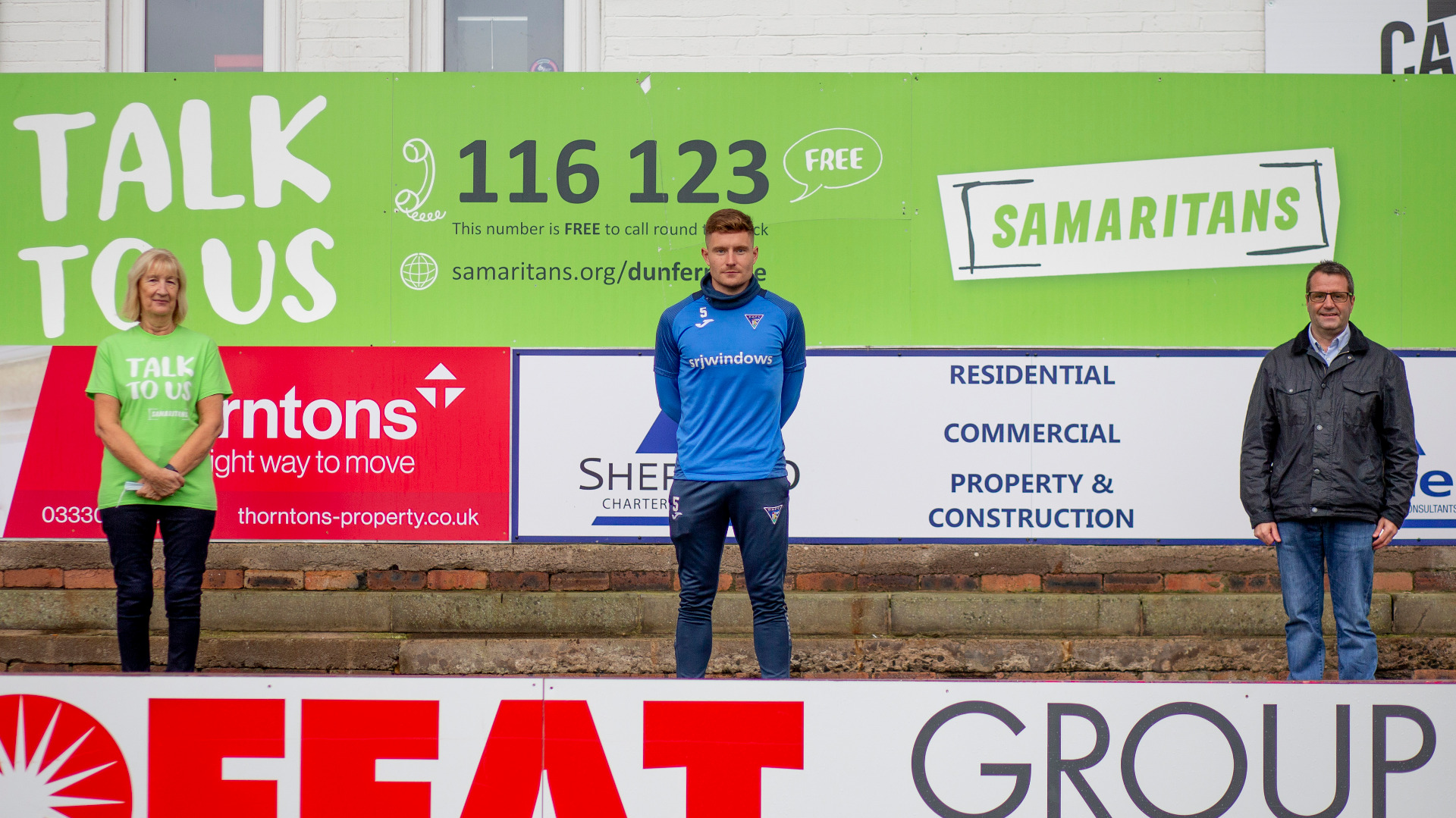 Our football club played a major role in Fife's 2020 suicide prevention campaign and continuing with the message you are not on your own and every life matters in Fife. On Friday 20th November, The Pars will play Hearts which will be shown live on BBC Scotland. For the warm up players of DAFC will be wearing Samaritans 'T' shirts promoting their service.

Twitter – In the run up to the festive period @officialdafc are pleased to team up with @dunfermlinesams who offer listening and support to people in the community
#YourNotOnYourOwn
#EveryLifeInFifeMatters

Facebook – In the run up to the festive period Dunfermline Athletic FC are pleased to team up with Dunfermline Samaritans who offer listening and support to people in the community



views: 413